Your diabetes may vary, to quote my friend Bennet. We're all different and have our own priorities and styles for managing diabetes.
At mySugr, we want everyone with diabetes to live well. So we're always trying to improve mySugr Logbook to help everyone meet their unique therapy needs. Which mySugr Pro features are most important? There's no right or wrong answer! With that in mind, Ilka asked some of the people in the company who live with diabetes about their favorite mySugr Pro features, and this is what they said. Maybe one of these will offer something you didn't know about or haven't thought of yet!
PDF Reports: Helps identify patterns and makes it easy to get ready for my doctor appointments
Karl: I'm a fan of the PDF reports. They give me a quick overview of my data and help me quickly recognize patterns. Whether, for example, my morning fasting values are too high, or if I have a particular weekday where highs or lows happen more often than other days. I'd never notice these things without taking a moment to look at the simple format of the PDF reports. Also, I can print the reports right before going to my appointments. Or better yet, I can email them to my doctor or nurse directly from the app in advance. More about PDF Reports.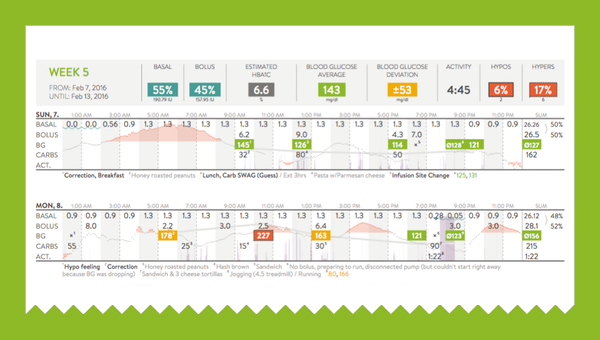 Blood sugar reminders: Never forget a measurement again
Anne: Honestly, I can't keep track of it all in my head. It's easy to remember my pre-meal checks–they are obvious. But sometimes, I just forget to check my blood sugar again afterward! This post-meal check is especially important when I'm not sure if I counted my carbohydrates right or if I didn't take enough insulin. The same goes for remembering to check after exercising. Somehow, I get caught up in feeling good and just forget! I know–it happens to all of us, I'm sure. But that's why I pick the blood sugar reminders as my favorite. I use them almost every day!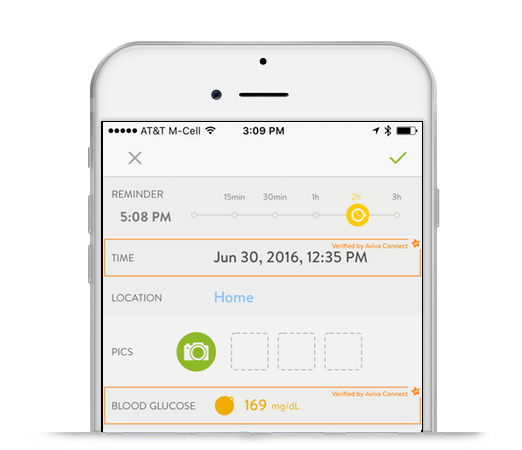 Photos: Never judge meals wrong again
Ilka: The photo function is my personal favorite. Not only because I love photography, but because it's also made me better at counting carbohydrates. Over time, I've built up a small food database that I can look at again and again when I can't remember what the serving size is or how many carbs there are. I can also see from the graph how my blood sugar responded which helps me know whether my carbohydrate estimate was close or if I should do something different. And I can even look up the exact location! With this, it only takes a second to check how many carbohydrates I estimated for the delicious mango cupcake at my favorite cupcake shop! More tips about using photos.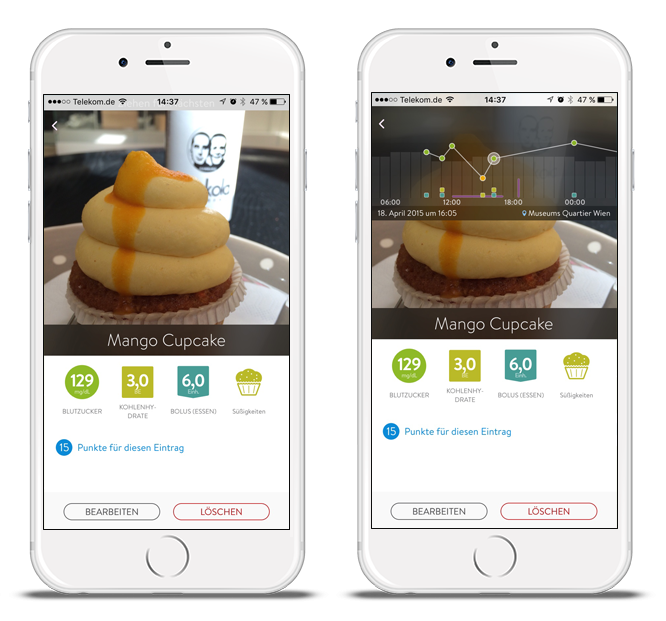 Naturally, there are many more mySugr Pro features than what we've covered here. More tags, basal rates for pump users, a bolus calculator (currently available in EU), … just to name a few. Take a look at the full lineup for yourself: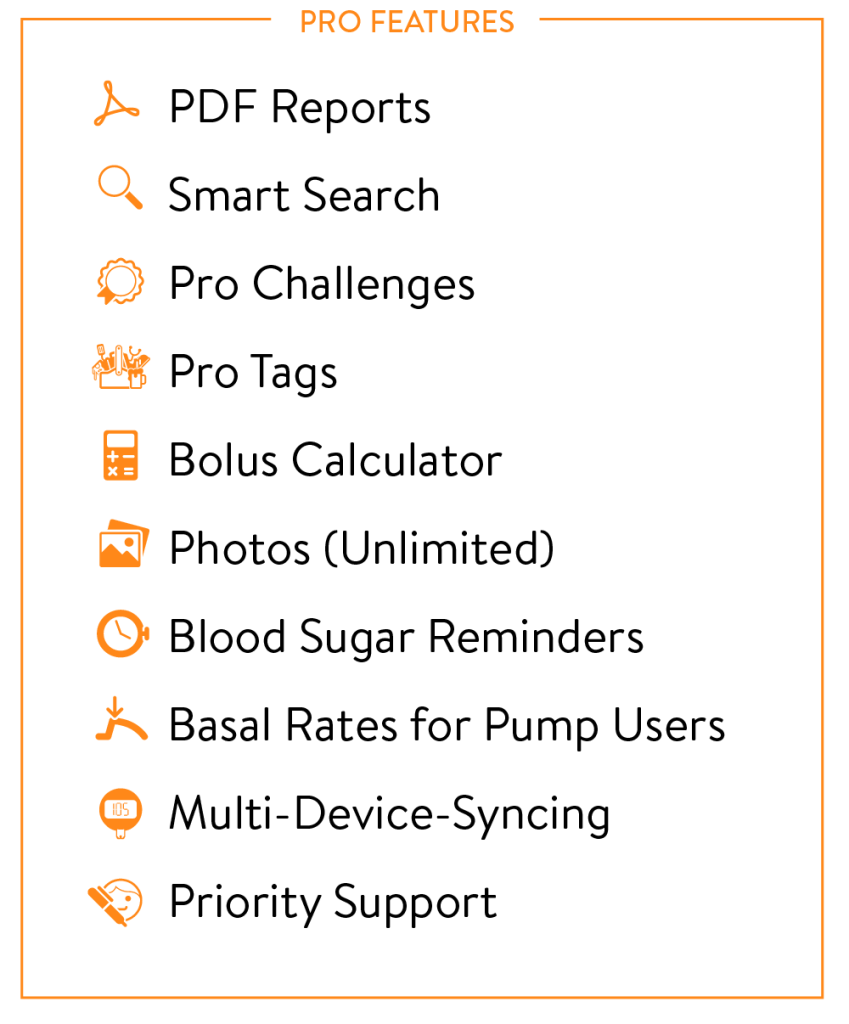 The Smart Search Feature in the mySugr app is currently only available on iOS. We are also working to make it available again on Android in the future.
The mySugr website does not provide medical or legal advice. mySugr blog articles are not scientific articles, but intended for informational purposes only.
Medical or nutritional information on the mySugr website is not intended to replace professional medical advice, diagnosis or treatment. Always consult a physician or health care provider with any questions you may have regarding a medical condition.