In April, Sarah was invited by Dr. Steven Edelman to attend the Taking Control of Your Diabetes (TCOYD) conference in Raleigh, NC. Here's a quick recap and a giveaway!
From Sarah: Since I had never been to a TCOYD conference, it was great to see what they had to offer. While there, I loved that they had structured times for groups, and you could pick and choose which ones worked best for you. The workshops were split up between type 1 and type 2 diabetes so people could get information that applied directly to them. I have type 1, so I went on the type 1 track, which was filled with classes for beginners and advanced technology users alike.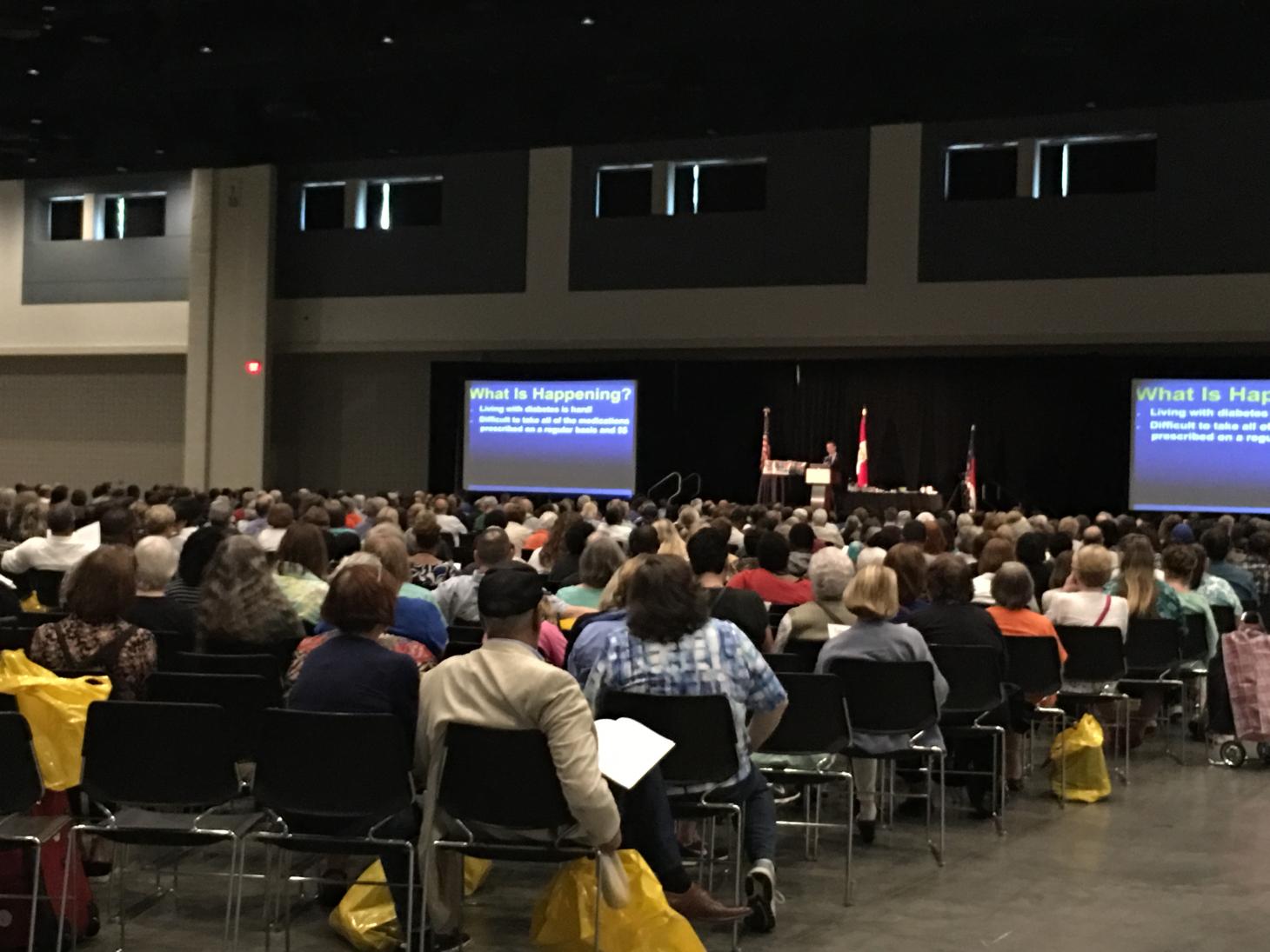 I enjoyed the basic CGM class as well as the Advanced Users classes that I attended, and while I already knew most of what they were saying either through my own trial and error, or through being actively involved in the online community, it was nice to hear speakers bringing the same awareness to those who may not have access to the DOC on their computers. Things like taping tricks to help hold down your CGM sensor longer were hot topics the CGM class, and how and when to utilize temp basal rates were discussions I was happy to be a part of.
The conference provided a great selection of exhibit floor booths from different companies, such as Afrezza, NovoNordisk, ADA, and more for people to get goodies like meters, hand cream, candy samples, and more. Tandem and Insulet had booths showing off their latest insulin pump systems, and Dexcom was there also showing off their G5 sensor technology. I'll go back again another time, and maybe focus on other conference sections like Bill Polonsky's mental health and wellbeing class, and even classes that are more specific to those living with type 2 diabetes so that I can learn even more. That's the great thing about this conference: you can go and focus on what you know and what is more specific to you, or you can branch out and take classes to learn something completely new.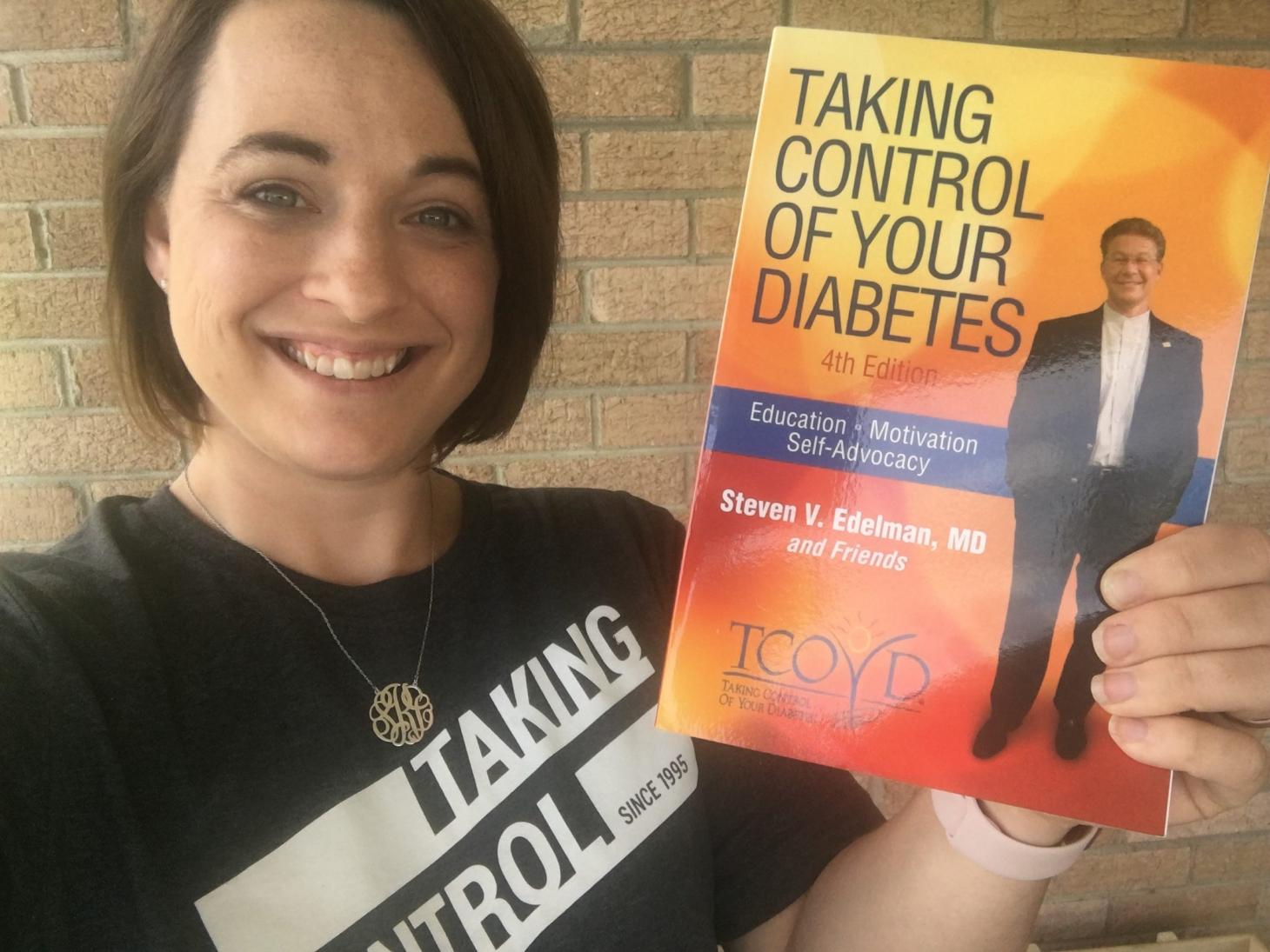 TCOYD sent me great "thank you" package for attending and taking photos to share with everyone on Facebook and Twitter, which included the latest copy of Dr. Edelman's book. However, I already received one at the conference, so this one can be yours! I'm giving it away to one lucky person, in hopes that it will help you get better control of your diabetes, and possibly inspire you to also find a TCOYD event to attend. It is something that you should definitely do if you can!
Enter to win!
Head over to this post on Facebook for your chance to win this book! Don't wait - we're picking the winner on Friday morning (June 23, 2017)!