User experience is of utmost importance to all of us working here at mySugr. Our goal is to make your life with diabetes easier. Therefore, improving your interactions within our app is key. We are proud to present our brand new interface for Eversense XL CGM users.
Fresh and intuitive new interface 
Sure, integrating Eversense XL CGM data in near-to real-time in the mySugr app has been one of our greatest achievements in 2019.
Were we satisfied yet though?
Of course not!
Following this achievement, our designers and product teams were working diligently on adjusting visual and technical issues within our app. The brand new interface came to life! 
Before proceeding further, we wish to extend our deepest appreciation to all Alpha Users. With your valuable feedback and input we were able to make the new interface as fresh and intuitive as it is.
Thank you!
One very important information in regards to the new implementation: Currently, the new design updates are only available for Android users.
Why would we first make updates only for Android users?
Because we wanted to advance our product development as quickly as possible so that some of our users could take advantage of the better interface.
You may be wondering if we will offer this new experience for our iOS users as well. The answer is a resounding yes! 
With the new CGM Experience, we are gathering data on Android first to later implement these learnings on both platforms. 

Connecting Eversense with the mySugr app
Have you connected your CGM sensor to the mySugr app yet?
It is very simple and only takes a few minutes. After all, we don't want to spend more time than is absolutely necessary with diabetes, do we? 
To connect your sensor to the app, just click on "Connections" in the menu and select "Eversense". You will then be asked to log into your Eversense Account and confirm your connection again. 
Generally, the upload of the CGM data from the Eversense sensor to the Eversense Cloud is activated. If you have deactivated it for whatever reason, please activate it again, as the CGM curve can't be synchronized with the mySugr app otherwise! The settings for that can be found in the Eversense app in the menu under Share my data → Sync → Auto Sync.
Not to be missed - your current CGM value

 
With our old interface we could only display the CGM curve, but not the current glucose value. Now, you can finally see both.
In accordance with your personal settings, the glucose value is colored. This way, you can quickly see if you are within your target range or if your diabetes monster is having a party without you.
Of course, you can still scroll through the graph. Moreover, depending on your position on the CGM graph, you will also see the corresponding glucose value.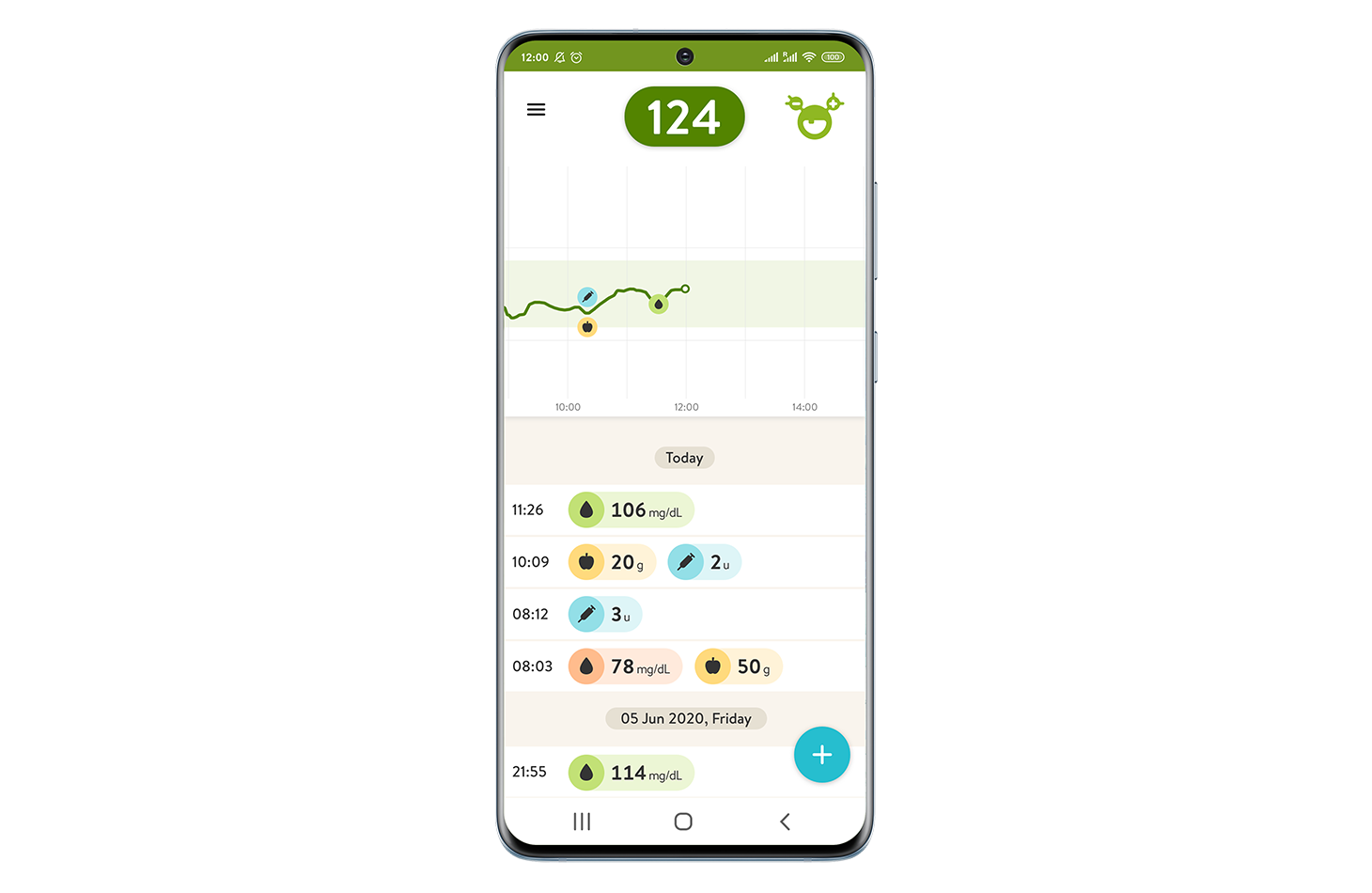 Your CGM value always in a view via notification 
You don't always have the time or desire to thoroughly deal with your diabetes data, let alone to open an app to do so.
Sometimes you just want to know your current glucose value at a glance - quickly and easily.
No problem!
The Android notifications are easy and fast to see. That way a simple swipe is enough to view your current CGM value.
New colors, new symbols
Some people with diabetes have problems with their eyes making it difficult for them to recognize contrasts correctly.
With the new CGM display, we make the mySugr app fully accessible for everyone.
Thereby, we adapt to the official guidelines for accessible content (WCAG AA). With the redesign of the new CGM display, we have adjusted the colors and icons.
At first glance, it might seem a little unusual, but it will get better with time - we promise!
Work in progress
Do you miss the notes or your activities being visible on the dashboard?
Don't worry, everything is still there. All you have to do is click on the log entry to view it.
We are already working on getting these things back on the dashboard, as well as adding the display of your basal rate too.
If you would like to help us improve the mySugr app and give us regular feedback on new features and designs before everyone else sees it, then let us know - we would love to hear from you!
Sign up here to become part of the mySugr Research Community.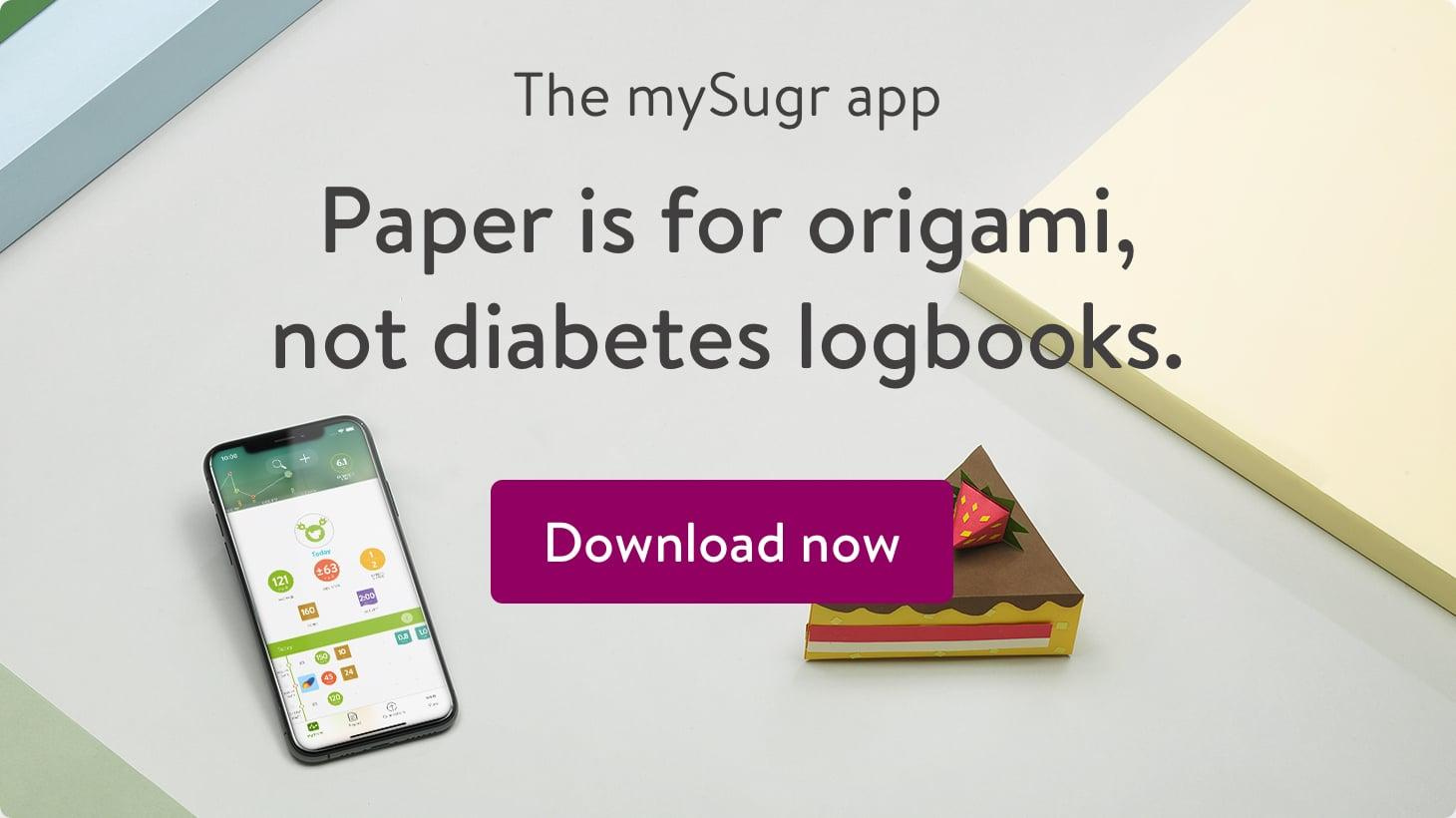 The mySugr website does not provide medical or legal advice. mySugr blog articles are not scientific articles, but intended for informational purposes only.
Medical or nutritional information on the mySugr website is not intended to replace professional medical advice, diagnosis or treatment. Always consult a physician or health care provider with any questions you may have regarding a medical condition.