The promise of a cure for diabetes has come and gone many times over the years. But ViaCyte, a San Diego-based biotech company, has never been closer. And thanks to this feature-length documentary, The Human Trial, you'll go behind-the-scenes to get a glimpse into what it takes to push T1D cure research forward.
We're always interested in the world of diabetes research, and many of us at mySugr participate in clinical trials to help move the field along. However, it's tough knowing whether or not to share these types of things. We don't want to raise anyone's hopes or spread false promises. But we DO think you'll like learning more about The Human Trial, a film that is breaking new ground with its unprecedented real-time access to the scientists and patients behind ViaCyte's clinical trial. Five years in the making, the filmmakers are looking at a release in 2019. [caption id="attachment_11751" width="480"]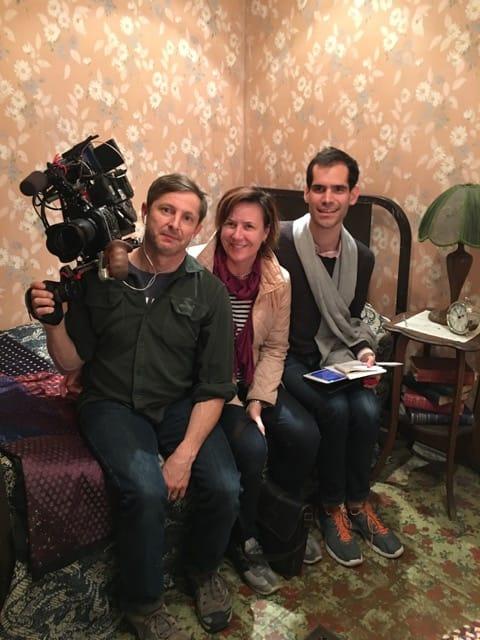 Guy, Lisa, and Jonathan at Banting House in Toronto - known as "The Birthplace of Insulin"[/caption]
Why the film
The Human Trial is the first major film on diabetes and stem cell therapy. It's a high-stakes drama with compelling characters who have put their lives and careers on the line for medical science. It illuminates the emotional, physical and financial costs of suffering from a chronic disease. The film is also profoundly human – exploring cutting-edge scientific technology through the lives of dedicated researchers and patients, the trial's "guinea pigs," who are putting their lives on the line to be first. The filmmakers ultimately want The Human Trial to bring worldwide attention and more research dollars to T1D cure research.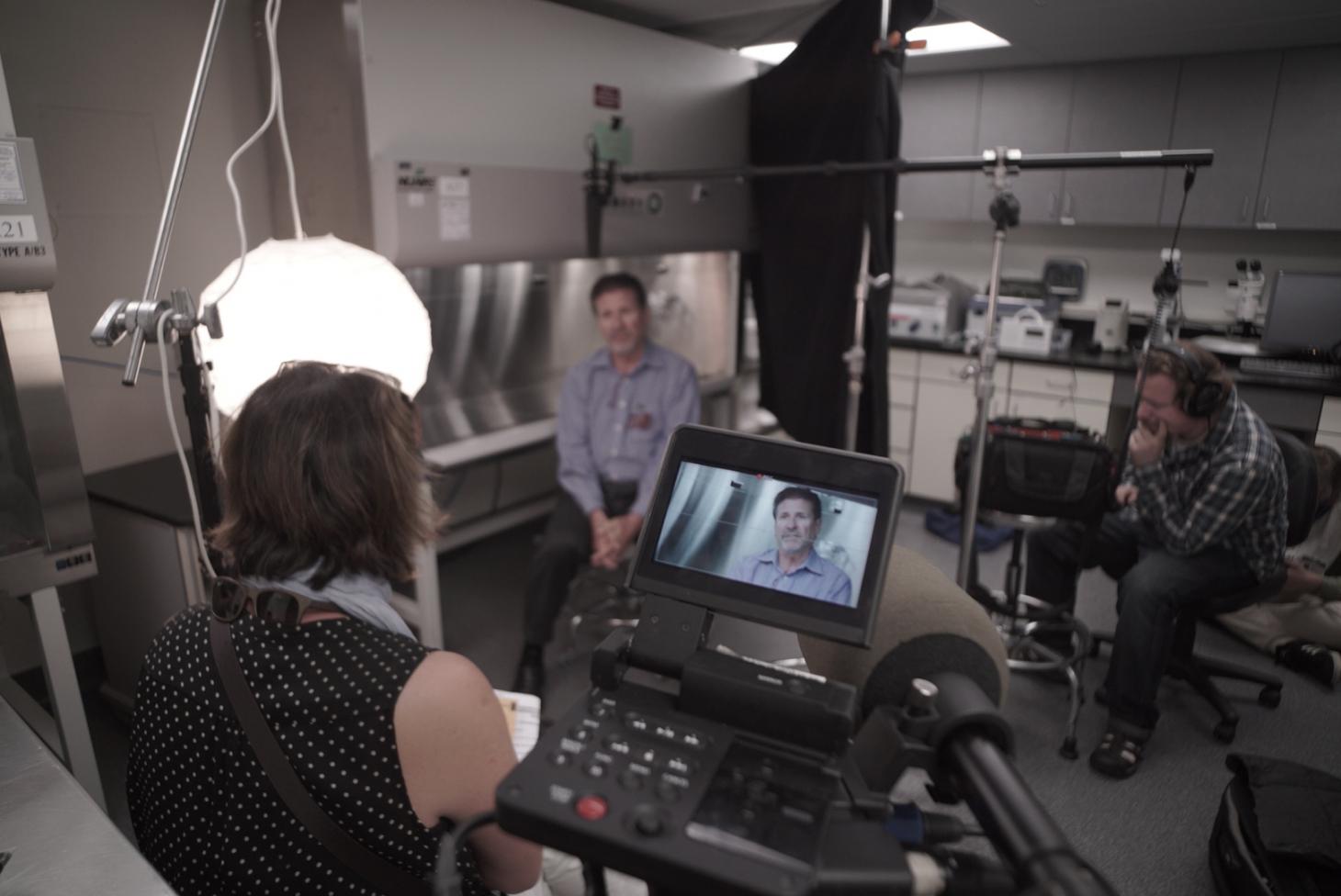 The magic of Lisa Hepner & Guy Mossman
The Human Trial is being directed and produced by Lisa Hepner and her husband, Guy Mossman. Lisa has a special connection to the story as she has had T1D for 26 years. Featured in Diabetes Forecast's 2016 People to Know issue, Lisa has a long resume of films and programs for Sony Pictures Classics, HBO, A&E, PBS, Lifetime, Discover, MTV, TLC and more. She and Guy run Vox Pop Films, an award-winning production company based in Los Angeles, CA.
An artist's touch
One of the world's best known and most influential street artists, Shepard Fairey, also lives with type 1 diabetes. Fairey contributed his touch to The Human Trial campaign by designing the artwork used in the limited edition posters and fundraising t-shirts that help support the production of The Human Trial.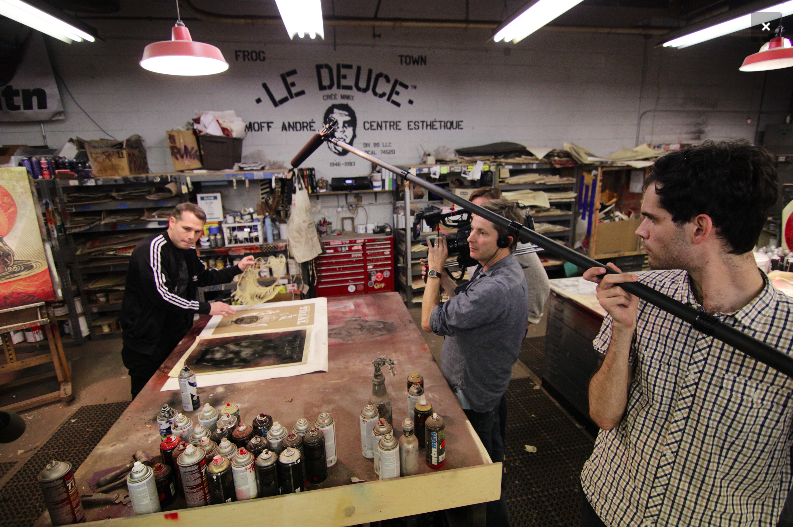 [caption id="attachment_11741" width="450"]