Still looking for gift ideas this holiday season? Here are just a few ideas that might make life a little bit sweeter for you or someone you know with diabetes, no insulin required.
We are very fortunate that we live in a time that offers a high level of community and awareness. We have access to information that is readily available at our fingertips, not to mention supplies and data that make diabetes suck a little less.


TypeONEderful Shaw lives with type 1 diabetes and is on a mission to give back to the community! He offers cool gear and a refreshing positivity about living with diabetes. A portion of all sales from his website goes back to JDRF.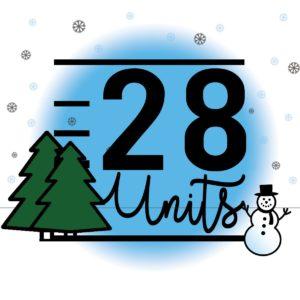 28 Units More cool shirts from Tara at 28 Units! Tara has lived with type 1 diabetes for over ten years. Why 28 Units? When she was diagnosed, 28 units was the amount of Lantus insulin prescribed and it became the inspiration behind the lines name. She creates t-shirts with witty taglines which is a fun way to start conversations and raise awareness about diabetes.  #itmakesenseifyouhavediabetes



Glitter Glucose Paloma created Glitter Glucose to connect with other people living with diabetes from all around the world! Find her sharing "me too's," product reviews, and lots of fabulous gifts from her online store!.


Pump Peelz Does your insulin pump, meter, or CGM still need a holiday outfit? Then head over to Pump Peelz from Scott & Emily. You'll find stickers and covers in all sorts of designs. From simple to glamorous. You can even design your own!



Myabetic Kyrra and her team create diabetic cases and bags that make sense for those of us living with diabetes every day. They create each item with the personal perspective of what's useful and convenient and with an image you can be proud of! Diabetes is hard work, and you deserve to be recognized for your strength! No more boring black cases – these beauties will turn heads! Some of our staff favorites are the James and the Banting (Banting and Marie pictured. Use code MYSUGR to receive 15% off of your order).



Greater Than Greater Than is a lifestyle brand dedicated to empowering all individuals! The Kramer's share about life as parents of their son who lives with type 1 diabetes. They believe we are all greater than any struggles we face and they are focused on giving back. Portions of all proceeds from their cool apparel go back to funding type 1 research. Make sure to also check out their "Warrior of the Week!" that they spotlight on their blog, too!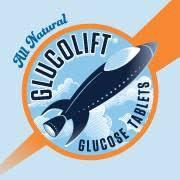 GlucoLift Who decided glucose tabs had to taste bad? "Not us," said Glucolift founder and type 1 since 2007, Christopher Angel. No artificial colors or flavors, gluten-free, dissolves fast & clean with no chalky aftertaste, and the tubes have an EZ-Flip Lid that just pops off and stays put. They're glucose tabs redesigned by someone who actually has to use them.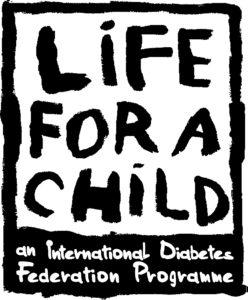 Life for a Child "No child should die of diabetes" - we agree wholeheartedly. Life for a Child raises money for children with diabetes in developing countries to provide insulin, test strips, clinical care, and education. Just $5 provides insulin and test strips for a month for a child in need. There's no greater gift than the gift of life!

The best gift of all - TIME! While you can't buy time, you can still give it as a gift! Today's everyday life is so stressful, which makes time and rest ever so precious. Why not give away some time to someone else? Taking a stroll with a friend or loved one, chatting over coffee, offering to cook dinner, watch the kids for an afternoon, or having a device-free weekend with family... Let's get back to the basics!