One out of ten people in the United States lives with diabetes, and this number is rapidly increasing. Have you considered the impact this disease has on your employees? Open enrollment is a time where you should consider the impact that diabetes coaching can have on your health outcomes and costs.
The CDC reports that more than 30 million Americans currently live with diabetes, and an additional 84 million are estimated to have prediabetes, thus making up a significant segment of the whole population. To learn more about diabetes coaching and its impact on population management, we spoke with Molly Wagman, mySugr's Digital Diabetes Clinical Manager. This exchange has been lightly edited for clarity and brevity.
1) To begin, can you tell me a bit about your role at mySugr and how you and your team support people with diabetes?
Molly: "I'm responsible for leading our team of coaches and representing the clinical voice of mySugr in the US. I also do some coaching myself. All of our coaches are CDEs, Certified Diabetes Educators, but we intentionally use the title Coach to emphasize that the patient is an active participant in their diabetes journey. Sometimes we're a resource for learning new things, other times it's more about support and being their cheerleader."
2) How often do your coaches typically interact with the patients or clients?
Molly: "It depends. Patients are not given a schedule and they don't have to make an appointment. A user might be contacting us every day and we will respond within 24 business hours. Some people do that, and maybe that's just for a week. Or maybe they reach out every few days for a couple of weeks. The exception to that is with some of our 'business' clients, so like healthcare providers and insurers. Depending on their needs, we might be doing more proactive outreach, so we will reach out to those patients who we can see are at high risk for hypoglycemia or hyperglycemia, or maybe aren't testing at all yet. We'll be making the first contact in this situation to try to prevent serious complications."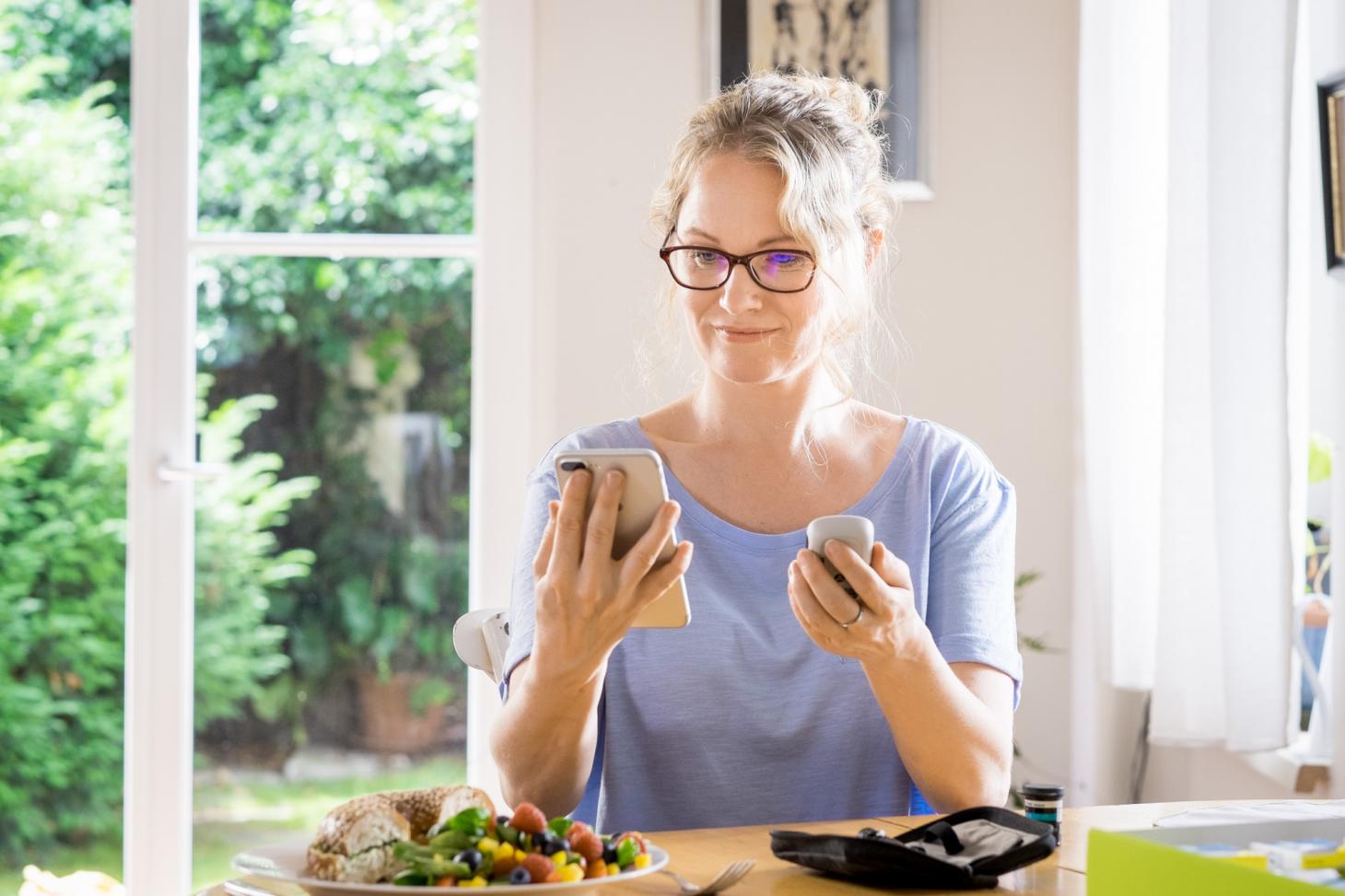 3) What kind of ways do you think that you positively impact patients? In the self insured employer world we always talk about outcomes and reducing costs, do you feel like there are benefits for the individual and healthcare providers more broadly?
Molly: "In terms of outcomes, we spend a lot of time looking through our client's data, which is a luxury that their clinician may not have due to a lack of time and data accessibility. We have the most insight when we can see blood glucose data, medication data, as well as lifestyle information, that is what really helps coaches too. We are data driven, we do need that. Through that, we can see individual trends and areas they need to improve. Importantly, we can also see that we're making a real impact on their health. After working with them for a couple of weeks, we might see their estimated A1C come down, or their blood sugar levels may stabilize more. We have a range of other metrics that we can track. With some people, it takes longer to see an impact. But other times, just one bit of knowledge can completely change the way that users manage their diabetes."
4) In the U.S. a person with diagnosed diabetes will have a primary care provider and then maybe an endocrinologist and other doctors. What is your role in relation to the patient's other clinicians? Where does your team fit in?
Molly: "We're definitely not a replacement for their existing care team. Most people, they'll see their physician maybe once every three months if they're lucky, so we're there to fill in the gaps between physician appointments. Our coaches also help mySugr users prepare for upcoming appointments so that they can get the best care for themselves. It's such an individualized disease so we really want to help the patient advocate for themselves.

I really see the benefits of having those touch points in between physician appointments because the day-to-day is what really matters with diabetes. If you're just going in every several months it's hard to make changes that stick. If you're able to check in with a coach every so often without having to make an appointment, not only does it help the management, but it helps ease anxiety which is a huge part of diabetes too. A lot of people with diabetes have depression and anxiety."
5) For many of us, when we think of an app, we think of young people. However, it sounds like mySugr can benefit a wide range of users. What kind of people do you find you're interacting with?
Molly: "As you say – because it's app-based we were thinking that the majority of users would be young adults. In reality, we have all kinds of people, of all ages, with all diabetes types. I think we attract that variety because the app is so fun, it's engaging. We make the process of monitoring diabetes a little bit easier, rather than it being a burden, which it can be if they're doing manual logs. A lot of people, especially those with type 2, may still be writing down their blood glucose values by hand. When patients are using the Accu-Chek® Guide meter and they have the meter paired, it automatically sends all their glucose values and data to the mySugr app directly. The other aspect of that, I think, is the scope for personalization. The app can be a place where you can monitor, you can add in your food, or activity or emotion even. The user can make it as detailed as they want it to be, it's completely customizable for every demographic. "
Want to learn more about how our digital diabetes solution could benefit your employees? Request a demo today!