Starting something is hard. Change is difficult. Starting a company is hard. The risks are huge.
Starting a company in med tech is even harder. The hurdles are IMMENSE. Yeah, worthy of CAPS even, if you do it right - minding the safety of people and taking the medical aspects of it seriously.
But none of this is worth talking about, to be honest. Changing the philosophy of diabetes therapy – that IS something to talk about. And I enjoy it. And so I had the honor of telling the story of mySugr in one of the most special ways possible. It is a personal story, one which every time I tell it brings tears to my eyes. I told this story at the second biggest TEDx stage in the world, TEDx Vienna – Brave New Space.
Yet the tale I share goes beyond just the story of mySugr and the struggles of my personal life with diabetes. It goes beyond the apps and monsters and stuff. You see, the point I wish to make, and what I want you to realize is that we can do this. Us. The 99%. The normal people. You and I are both people who nowadays are able to change things, to stir things up. I mean, honestly, can you think of another time in the story of our world where someone had this much knowledge, skill and reach? I cannot. You are a digital citizen, your brain is partially outsourced to the internets. However much professors like to diss Wikipedia, the de facto knowledge resource of the world is there for you to use. Want to dive deeper? You have access to Mendeley (reference tool for academic articles), Pubmed (citations for biomed literature) and hundreds of journals on subjects you have never heard of yet! Just ask Dr. Google, and you may find what you seek (and more). Want to ask a question? Email the expert! Or simply ask during #dedoc, #gbdoc, #ozdoc, #dsma… We are SO well equipped, us normal people, that thinking of ourselves as not empowered to change society is a fallacy.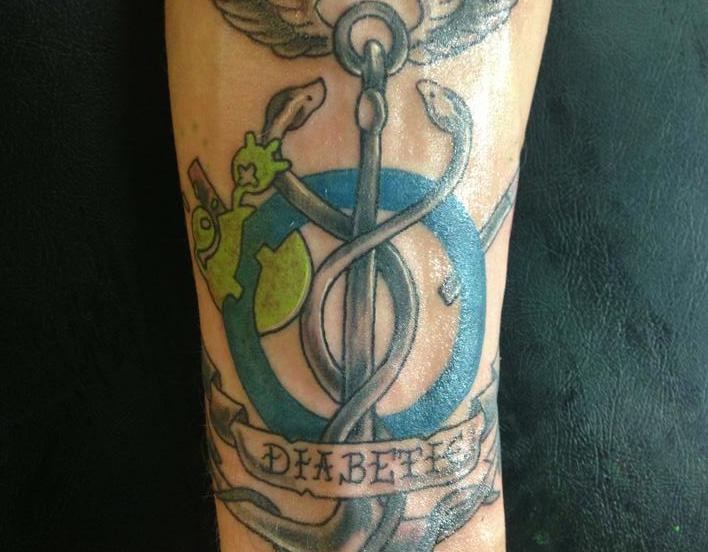 So use the power that you have!
That is my message. We did – and now almost 2 million people have named their diabetes monsters, and tame it every day. Us, and they, live longer and prosper, in control, with a smile and even tattoos of that monster on their forearms! You are change, not just control. You are capable and able, not just a bystander – unless you choose to be – for that is your right. With these words and these experiences, I'd like to start this year with you on our side. As a monster of change. Ready to change the world?