A connected meter automatically sends your results to mySugr, eliminates manual entry hassle (and the possibility for mistakes), and lets you get on with life.
(Update 01/10/2023)
The connection process is quick, easy, and it's an important step in the process. The amazing technology zapping information back and forth is Bluetooth® and you've probably already used a Bluetooth speaker or a pair of wireless headphones.
Maybe your car is equipped with a handsfree system. And whether you've used any of those things or not, you're reading this – which means you have passed the "tech savvy" test for using Bluetooth devices. Congratulations!
To set up most Bluetooth devices, you use the "Bluetooth" menu in the settings of your smartphone. But wait! Getting connected with your new meter is not the same as what you've done in the past.
It's important to know that your new connected meter will not work with mySugr if you pair it using the traditional Bluetooth settings. You have to pair it through the mySugr app. Let's walk through the process together...
Connecting your meter
If you don't want to watch the video above, this might help. Open the mySugr app on your smartphone and find "Connections" in the navigation menu. Select your meter from the list.
Follow the prompts on the screen...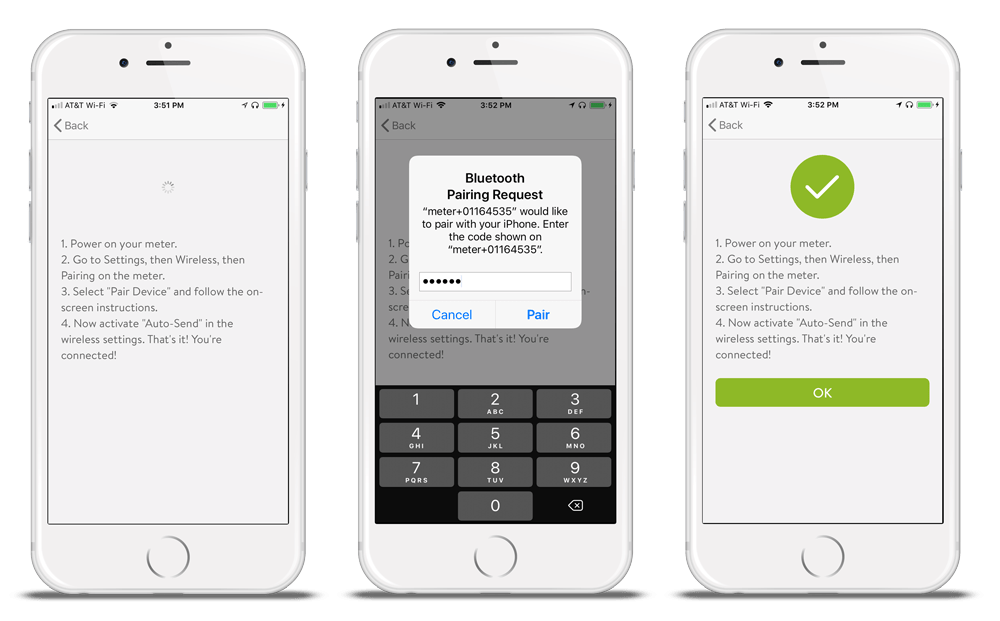 And you're set!
But what if I have problems?
Sure thing. Technology is awesome until something doesn't cooperate. Don't worry, we're here to help! Here are a few usual suspects when it comes to troubleshooting.
Are you in a supported country?
Each meter integration comes has specific country limitations.
If the integration is enabled in your country, you'll see your meter in the "Connections" menu. Select it and follow the on-screen instructions to continue.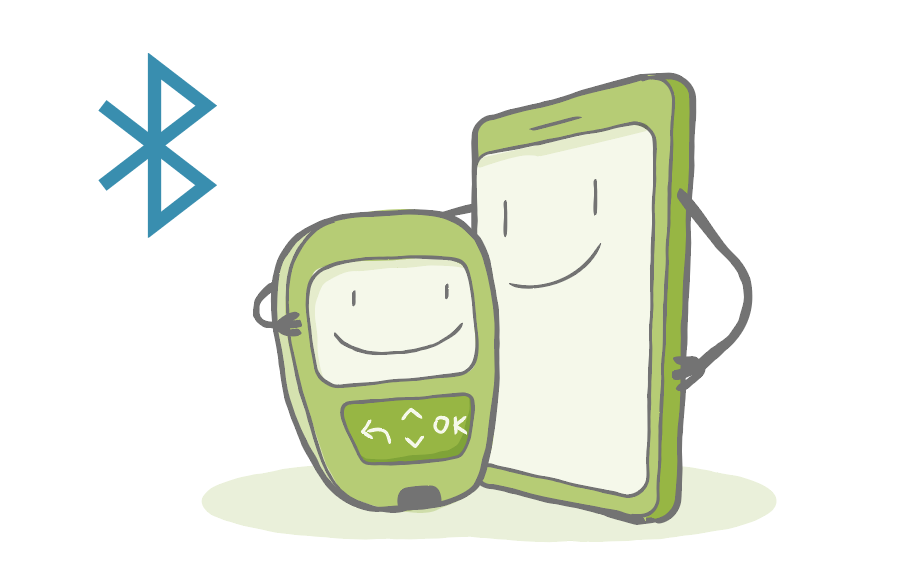 (Before you ask, yes, we are always working on adding more countries and increasing availability. Our dream, of course, is to have the mySugr app and all possible integrations available worldwide. We'll need a little time to get there.)
Are you using a supported device?
We support most smartphones on the market today running Android version 8.0 and above or iOS version 14.2 and above. Please contact support if you have detailed questions about your specific smartphone's compatibility.
Gah! I'm still stuck!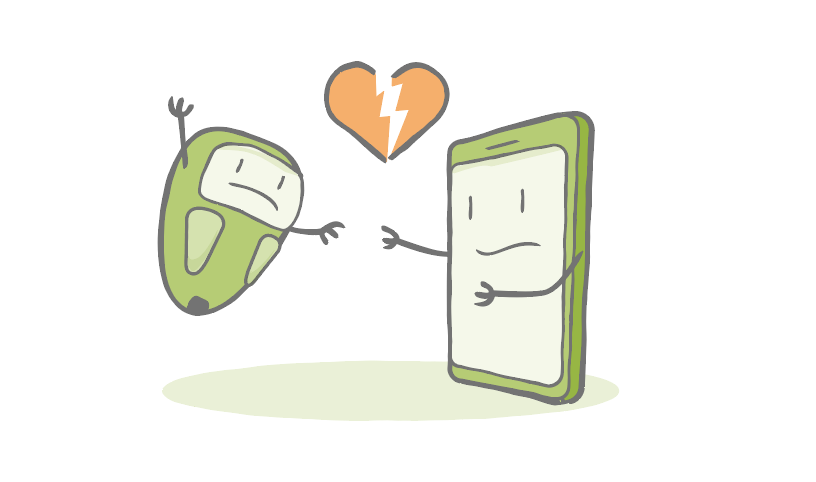 If that isn't working, don't give up hope! We have more tricks to try. Read this Frequently Asked Question (FAQ) page and try the steps there.
If the connection is still not working, please contact our support group. They're amazing and will bend over backward to get you up and running as soon as possible.
The mySugr website does not provide medical or legal advice. mySugr blog articles are not scientific articles, but intended for informational purposes only.
Medical or nutritional information on the mySugr website is not intended to replace professional medical advice, diagnosis or treatment. Always consult a physician or health care provider with any questions you may have regarding a medical condition.