Living with diabetes requires a constant stream of data logging in order to effectively manage the day-to-day demands of living with diabetes. Luckily, the mySugr app is leading the charge at simplifying all this information right at your fingertips!
11 Cool Features of the mySugr App
We know the daily grind can become cumbersome. And burn-out is real! So our goal, here at mySugr, has always been to make diabetes suck less! Our app is a huge piece of that effort and we wanted to showcase all the great features we offer for people with diabetes. Specifically, we want to share some details about the following 11 features:
It's these 11 items, and more, that prove why mySugr has more than 2 million registered users and a user rating over 4.6 stars!
1. Home Screen with Analysis
The mySugr Home Screen (sometimes referred to as a dashboard) gives you a quick overview of all your relevant data as well as the option for a more detailed analysis. On top left, you can find a graph that clearly visualizes all your recent blood sugar values. In the top right corner, your estimated HbA1c is shown.
Below that, you will find all important data in handy visuals. Your blood sugar average, hypers/hypos and many more stats surrounding your daily entries. The more info you log, the more meaningful your analysis will be. If you want to see your averages for the last 7, 14, 30 and 90 days, just swipe to the left. 
2. eHbA1c
Your estimated HbA1c is displayed in the top right corner of the Home Screen. It is calculated for you when you have entered at least 3 blood glucose values a day for a week without missing more than 3 days of logging. This doesn't replace the actual HbA1c measurements from your doctor, but does serve as an estimate based on your imported values.
3. Meal Tags
The mySugr diabetes tracker app lets you create a new food log entry with handy tags! You can select between almost 50 small icons that describe different situations and emotions. These tags are there to help you to understand the context of each entry better. Using the tags regularly can help you to discover patterns when using the Smart Search function.
4. Bolus Calculator
The mySugr Bolus Calculator is a risk class IIb medical device and available in a number of countries. Our regulatory team is working diligently to make it available in even more countries all around the world.  
Once it's set-up in the app with your specifics, the Bolus Calculator helps you calculate the right amount of insulin for correction or meals. To make best use of it, it is very important to enter the right settings when setting up the Calculator in the app.
5. Photo Function*
All that instagramming your meals can now pay-off! When logging your meals, you can add photos to your entries. Using the photo function in mySugr not only makes it easier to learn from your data but also helps train your eye to count carbs more accurately in the future!
6. Smart Search*
The Smart Search function in the mySugr app helps you find important data faster. Remember those handy tags we discussed above? You can filter your entries to look for specific tags, locations, time, text and many other variables. A comparison of entries with the same tag can help you, or your healthcare provider, uncover recurring patterns and improve your therapy.
7. PDF & Excel Reports*
The reports in the mySugr app put you back in the captain's chair making informed decisions about your therapy needs!  They can help you get an overview of your diabetes data and help you make sense of them. Available in multiple formats (CSV - available in the free version, PDF & Excel), you can easily create your own custom reports from all your data and even send it to your healthcare team prior to appointments! 
8. Blood Sugar Reminders*
Sometimes, life is busy and stopping to check your blood sugar can often slip through the cracks. No worries, we've thought of everything! When you create a new log entry, you can set a blood sugar reminder. Choose a time between 15min, 30min, 1h, 2h and 3h and you will get a reminder notification to check your blood sugar.
9. Challenges
The mySugr diabetes app features challenges to make your therapy a bit more fun and engaging. You can choose between different missions and unlock the mySugr Pro app version by fulfilling them. 
10. Connections
The mySugr diabetes app features the ability to connect your blood sugar meter! With a connected meter, you not only get mySugr Pro for free after logging your first entry but you can also import all your values automatically and create new log entries effortlessly. We support most smartphones on the market today running Android version 5.0 and above or iOS version 10.3 and above. 
11. Coach
But don't let the tech fool you, we've haven't lost that human touch. mySugr offers real LIVE Coaches who are highly-trained certified diabetes educators, many of whom live with diabetes themselves.
Available to active mySugr Bundle subscribers, your personal Coach will help support you with your diabetes management. You can start a conversation with them inside the app and they will offer helpful advice and tips to guide you through even the most confusing situations.
The mySugr app is built to be your reliable companion to monitor and manage your diabetes every day. Download the app now on your smartphone and kick your therapy up a notch!
*This feature is available in the mySugr Pro app version. You can easily unlock mySugr Pro if you connect your blood glucose meter and log your first value.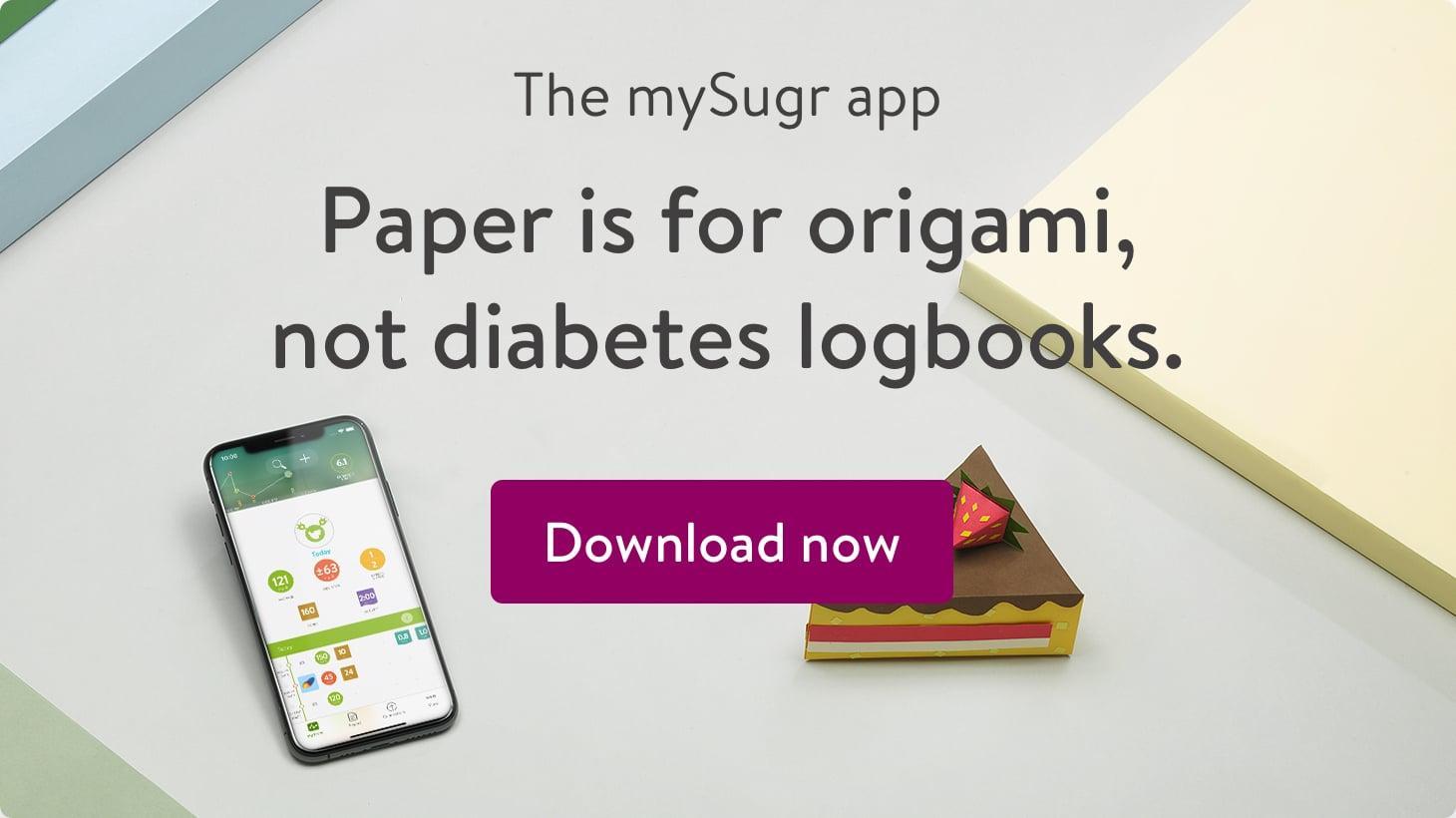 The mySugr website does not provide medical or legal advice. mySugr blog articles are not scientific articles, but intended for informational purposes only.
Medical or nutritional information on the mySugr website is not intended to replace professional medical advice, diagnosis or treatment. Always consult a physician or health care provider with any questions you may have regarding a medical condition.