We've come a long way, as the saying goes. Our "long way" started in 2012, has lasted five years, and you may even be a part of it! Today we proudly share that we've cracked the 1 million user mark! Hooray!
Five years full of exciting, exhausting, funny, disappointing, and joyful moments. Personally, I've been a member of the mySugr team for nearly 4 years and I can still remember the excitement of early milestones. And wow, how the app has changed over the years. New ideas have been created, new features and functions have been added, but also some old ones had to go. [caption id="attachment_10070" width="853"]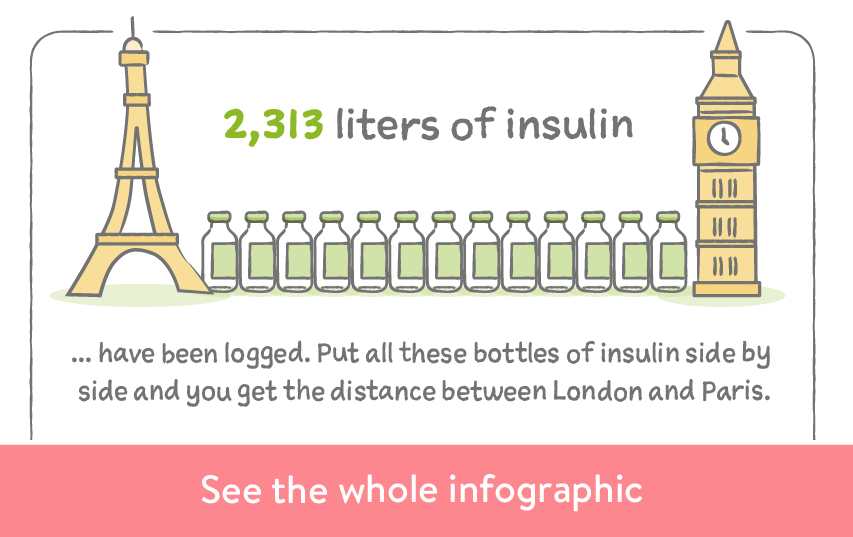 More below...[/caption] What a small group mySugr was at the time, with just a few people in the corner of a co-working space in Vienna. A small group of people with the goal of turning diabetes management upside down and making life with the diabetes monster a little easier. Watch our co-founder Fredrik share the mySugr story and philosophy in this moving Ted Talk. Now, our small company has grown to 45+ employees and we've opened a second office in sunny San Diego. And maybe you're one of the amazing people who've helped us with honest feedback, or by simply giving us a chance to put a smile on your face along with the fingersticks and highs or lows that diabetes doles out. You have contributed a great deal towards helping us make diabetes suck less, and for that, we're so thankful! Here we are, a few years and many BGs later, we're looking at a really big number:  1 million mySugr users. O-N-E  M-I-L-L-I-O-N. WOW! Yes! That makes us very proud and we had to mark the occasion! Do you want a little more insight? We've got you covered.

And we have a little gift for you! A few mySugr backgrounds for your smartphones! (phones listed are just for example sizing - grab the closest one and give it a try on your device) Enjoy! 

[gallery columns="4" link="file" ids="10104,10107,10110,10113,10106,10109,10112,10115,10105,10108,10111,10114"]