Paying attention to your mental and emotional wellbeing is an important part of living well with diabetes. And there's no doubt, it's not easy to cope with everything diabetes demands!
Even if diabetes can cause mental health issues, there are some quick and easy things you can do to boost your mental and emotional health. It may not seem like much, but every little bit helps!

1. You are still the captain of your ship
Living well with diabetes is a full-time job. You're managing blood sugars around the clock and have to be on your toes all of the time.
While there's no denying that diabetes has a significant impact on your life, that doesn't mean you can't live your dreams!
You are strong and smart enough to figure it out! Others have - so can you!
2. Reframe your idea of "control"
Diabetes is weird, and there's a lot not yet understood.
Sometimes your blood sugars will be wacky, even when you're trying your best. Trying to "control" your blood sugar, as if there's an exact dial that you can tune, is a recipe for stress and frustration.
Instead, maybe a "management" approach works better. One where you're doing as much as you know to manage your blood sugars.
That gives your emotional health a little room to cope with those days that are less than great.
3. Give yourself more credit / See the positive!
Managing blood sugars means balancing food, activity, medications, and more!
It takes a high degree of discipline, focus, and multitasking to deal with the everyday challenges diabetes throws at you. 
And you know what? We take those good results for granted because that's how it's supposed to work!
So resist the temptation to criticize decisions and actions when they don't work out, and instead, pat yourself on the back more often for when they do. You deserve it.
4. Find your motivation
You'll naturally feel happier when your body and psyche are in harmony.
That means there's a big bang for your buck when you find an activity you love. That will also make it easier to stay motivated to keep at it and you'll stay both physically and mentally fit.
Win, win, win all around!
5. Peer support communities
Who better to understand what you're dealing with than other people living with diabetes?
Besides providing a big dose of "feeling normal," other people with diabetes (PWDs) can often help you see different perspectives and solutions to things that have been frustrating for you.
And you never know, you might also find a big dose of inspiration!
Don't hesitate to reach out
If you find yourself feeling down and wondering if you need professional mental health care, it's no sign of weakness or failure to reach out for help.
There are a handful of diabetes-specific resources available for you. The first place to start with is your existing health care team. They may have mental health care providers they work with.
The American Diabetes Association® recently started building a Mental Health Provider Directory Listing that may help you find a provider near you. There is also the Behavioral Diabetes Institute or the Center for Diabetes and Mental Health, two other well-known resources.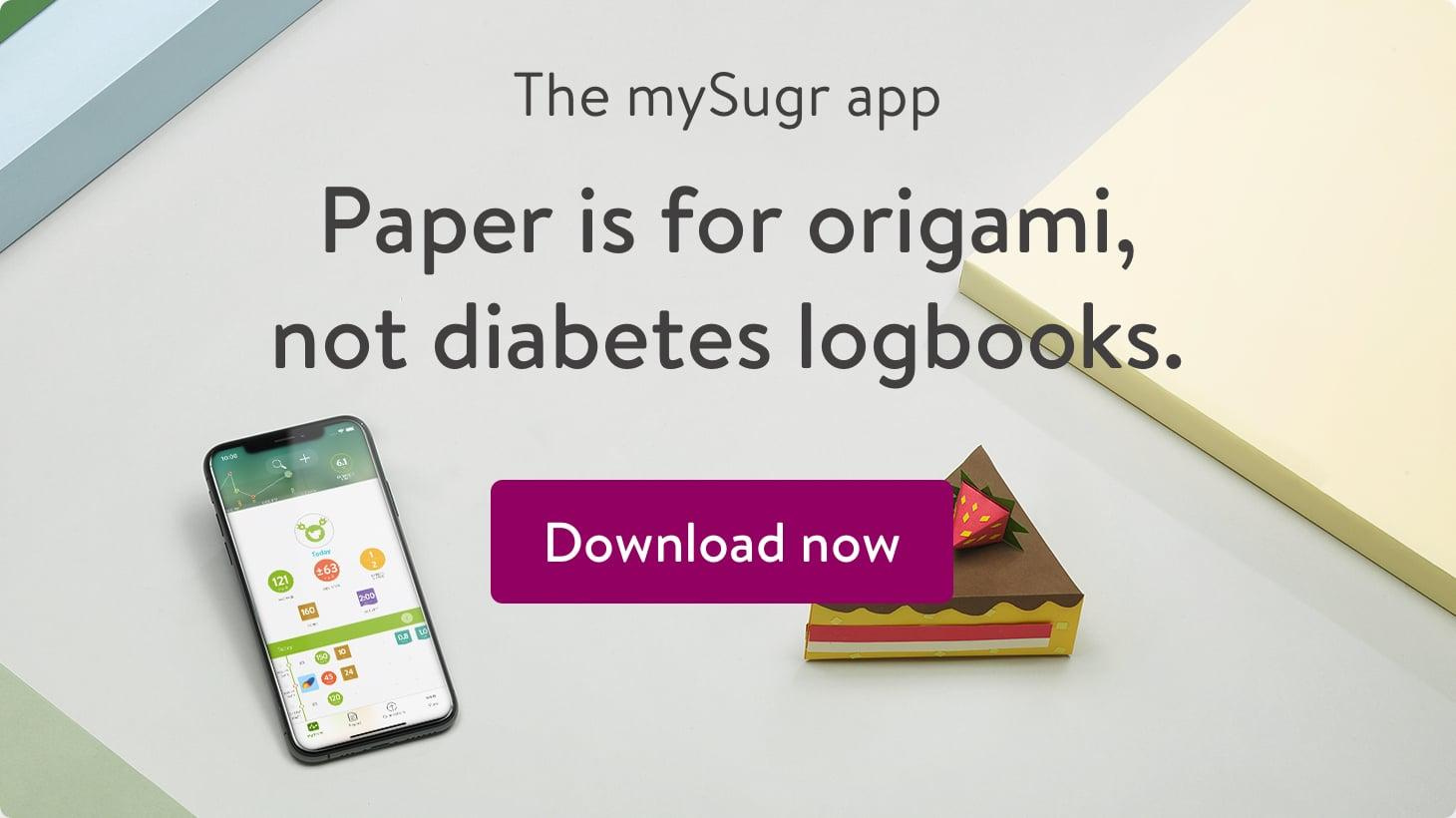 The mySugr website does not provide medical or legal advice. mySugr blog articles are not scientific articles, but intended for informational purposes only.
Medical or nutritional information on the mySugr website is not intended to replace professional medical advice, diagnosis or treatment. Always consult a physician or health care provider with any questions you may have regarding a medical condition.