At first glance, the Beatles don't have anything in common with diabetes. But our friend Ilka found a way to connect the dots … through yoga!
Did you know they had a hand in bringing yoga to the Western world? I didn't until I learned it from Ilka! But that's not the point of this article. Today we're looking at yoga and how it can help your diabetes management, and to do that we'll read a great interview from Ilka with our own Marlis Schosser. Yoga is a great exercise with focused breathing and an interesting mix of concentration and relaxation. It can even boost your metabolism! Our Marlis is a real yoga fan and bends her body into all sorts of positions. She says that only good things can come from it! I'm not so sure...

Ilka: How long have you been doing yoga, and when did you start? Marlis: The first time I tried yoga was six years ago. At that time, I was at university, and a friend persuaded me to attend a course. At first I was skeptical because I didn't think yoga took much effort. I was stressed during that time and noticed right away that I slept much better after the yoga sessions. For the past 1.5 years, I've been doing yoga almost every day. llka: Wow! Every day? How long does it take? Marlis: Yes, almost every day! And I go for about 1.5 – 2 hours. During this time, I am completely focused on me, and everything else fades away. I don't even worry about my diabetes. I concentrate fully on my exercises and my breath. That's kind of like "relaxation for the brain". 2 hours vacation from everything, even from diabetes. I enjoy that. Ilka: Does Yoga affect your blood sugar? Marlis: In general, I give myself a mini-bolus of 0.5 units then take my pump off for yoga classes. While doing the yoga, my blood sugar stays very stable. During the relaxation phase afterward my blood sugar rises quite rapidly, but I'm good at catching that with an extra bolus. In the short term, Yoga seems to have little impact on blood sugar, but over the long run it's a different story. Once I started doing yoga regularly, my HbA1c has greatly improved. Ilka: There are different types of yoga. Which one do you do and why? Marlis: I do Ashtanga Yoga. This type is also known as "Action Yoga!" The exercises are very demanding, which I really like. It's all about endurance and breathing technique. Between the exercises there are no real breaks, everything happens almost in a river of activity, but always at a pace that is right for you. Within Ashtanga, there is "Mysore style." I like this style of yoga a lot. The exercises are sometimes very difficult, so I have to focus fully on my breathing and movements. There is no room for any other thoughts.
Ilka: Have you ever been interrupted by a hypo? Marlis: Yes, sometimes diabetes interrupts. No matter how I plan, lows happen from time to time. Welcome to life with type 1 diabetes, right? When I'm doing a course, I sometimes ignore mild hypos and concentrate heavily on my body. This works surprisingly well, and I leave the course with normal blood sugar levels. Might sound a bit strange, but we should perhaps sometimes not underestimate what our thoughts and our bodies (and liver) are capable of doing. If I do yoga at home, I'll almost always grab something quick to treat the low. Ilka: Can everyone do Yoga? Marlis: Yes! Definitely. Each exercise can be modified to fit anyone. Even those in wheelchairs can do yoga. There are also aids which can help, such as belts, ropes, blocks, etc. Yoga has no age limit, and anyone can do it. I highly recommend it!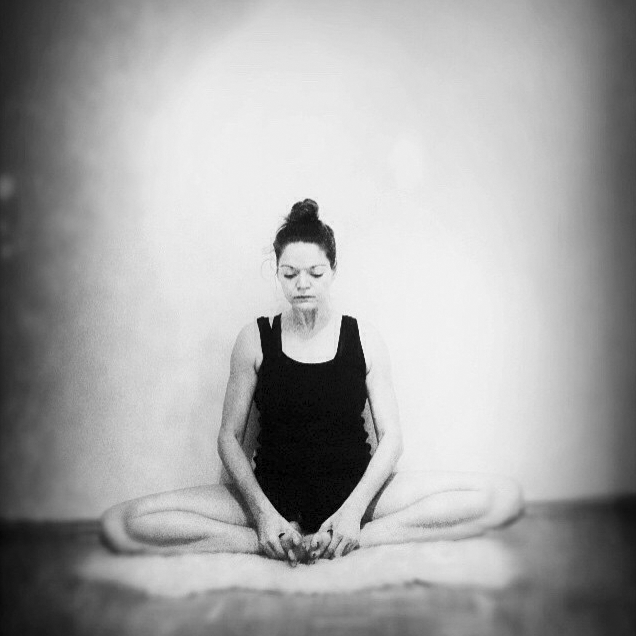 Wow, big thanks to both of you! Great interview! What do you think? Ready to give Yoga a try? We did some searching and found a really great video that may help. Let us know how you like it!
Yoga with Adriene
https://youtu.be/v7AYKMP6rOE
The mySugr website does not provide medical or legal advice. mySugr blog articles are not scientific articles, but intended for informational purposes only.
Medical or nutritional information on the mySugr website is not intended to replace professional medical advice, diagnosis or treatment. Always consult a physician or health care provider with any questions you may have regarding a medical condition.