Vienna is probably best known for its coffee house culture, empress Sisi, or the rich tradition in art and music - and for more than 10 years as the home of one of the most popular diabetes management apps. In 2012, Frank Westermann, Fredrik Debong, Gerald Stangl, and Michael Forisch founded mySugr and launched the first version of the mySugr app. What began as a start-up with a handful of employees, has grown into a global company that became part of Roche in 2017, supporting people with diabetes all over the world managing their diabetes. Today, the mySugr app has more than 4 million registered users worldwide and is available in over 80 countries and 24 languages.
As one of the four founders, Michael Forisch, Global Head of Digital Quality and Regulatory at Roche Diabetes Care, knows mySugr like the back of his hand. To mark the special occasion, Michael answers ten questions reflecting on the past decade.
Hello, world!
1 How was the idea of mySugr born?
Back then, the documentation of therapy data was mainly conducted with pen and paper. My co-founders Frank and Fredrik both have type 1 diabetes and we thought about how the recently introduced smartphones and app stores may lead to improvements for the daily chores in diabetes management. We wanted to create an indispensable tool for people living with diabetes. That is when the idea of the mySugr app, a place where all relevant diabetes data can be stored and analysed, was born.
2 What is something outstanding about mySugr in your opinion?
Many of our employees have type 1 diabetes, which helps us to provide a positive authenticity in what we do.
3 What has mainly changed for people with diabetes compared to 10 years ago?
When mySugr started smartphones were already established, but still new. When we first contemplated the thought of a medical device smartphone app, the first industry reaction was: "An app as a medical device? Never heard about that, you must be wrong".
We also noticed that many physicians spend a lot of time getting data out of therapy devices such as blood glucose meters or insulin pumps because the systems had only proprietary wired connections at best. This has changed a lot since then. There are plenty of medical apps available these days and no new therapy device would be launched without some sort of wireless connection.
4 How has mySugr evolved to serve this changing scenario over the years?
From the beginning we aimed to provide additional value to people with diabetes. We started to connect therapy devices to the mySugr app very early, around 2013/2014, to make the process of data collection easier for the user and the physicians. The ability to exchange data between devices is now a de-facto necessity in the industry.
Over the years we increased the depth of services that we offer. For example we launched software services to calculate insulin doses or to remote control  insulin pumps. Ultimately, the convenience for managing a therapy should improve.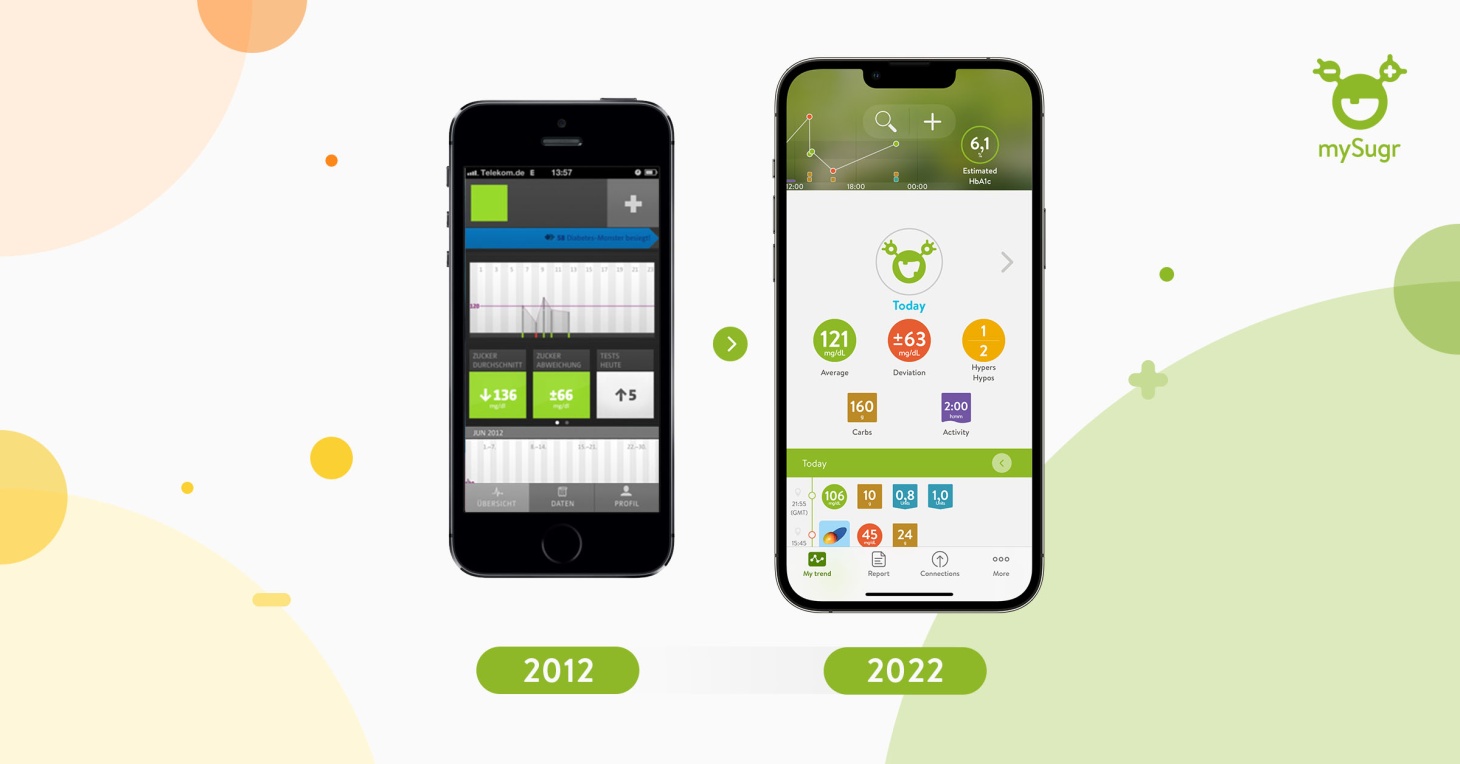 mySugr and Roche
5 What reasons brought mySugr and Roche together in 2017?
In 2017, driving a startup out of Vienna into the global market was a very difficult task. We were looking for an established partner to help us make that happen. As Roche was already a mySugr partner since 2014/2015, we were hoping to open a new chapter together in our book and provide our services on a global scale.
The vision and values aligned very well. We had a shared mindset and goal to improve and increasingly personalise solutions for people managing diabetes. What we have gained from this new chapter in 2017 has been overwhelmingly valuable and fruitful for everyone.
6 How have mySugr and Roche grown together since 2017? Any key milestones you can highlight?
mySugr is the main patient-facing digital solution of Roche Diabetes Care. It has a fresh look and feel designed to provide a positive experience for users. As such mySugr is the entry door for our digital patients. We looked for ways to open this door to as many people with diabetes as possible. Some of the highlights from the last years:
We enabled the connection of mySugr to the RocheDiabetes Care Platform, which provides healthcare professionals with a comprehensive overview of all the data a patient has collected in the mySugr app.
In 2018, Roche signed a collaboration agreement with NovoNordisk and mySugr enabled the integration of insulin data from the Novo Nordisk smart insulin pens into the mySugr app. Eli Lilly is also a partner since 2021.
One of our joint key milestones was also the launch of the mySugr Pump Control in 2021, allowing users to manage their Accu-Chek Insight pump directly from the smartphone.
But we have not only grown together in terms of providing connected diabetes management solutions. There were many learning processes we went through and many challenging ones included of course. I speak for myself when I say that this joint journey has helped me to grow a lot, personally and professionally.
Looking back…and ahead!
7 What are you most proud of regarding your journey with mySugr?
Managing a competitive bidding process with multiple offers which in the end led to the acquisition of mySugr by Roche. In many ways, that was the hardest time of my life.
8 The theme of World Diabetes Day 2022 is Access to Care, which is also a priority for Roche Diabetes Care. How is contributing to improving access to diabetes care?
When you look into other parts of the world, the dominating technology even in very poor areas of the world is the smartphone. Access to care should be available through digital means, where I see our opportunity to make a positive impact. For example, mySugr can help to facilitate the remote communication between patients and physicians and data reports can be shared through the app.
All people with diabetes need to have at least a minimum standard level of care available. In the end, this is a basic human right.
9 If you could go back in time, what's one piece of advice you would give yourself 10 years ago?
Know your value, don't let others talk you down because of how they perceive the world.
10 Where do you dream for mySugr to be for its 20th anniversary?
We have closed the loop and broadened our services to provide access to our solutions for all people with diabetes in the world.
Read more about mySugr and Roche in this article.
The mySugr website does not provide medical or legal advice. mySugr blog articles are not scientific articles, but intended for informational purposes only.
Medical or nutritional information on the mySugr website is not intended to replace professional medical advice, diagnosis or treatment. Always consult a physician or health care provider with any questions you may have regarding a medical condition.