Since there are also challenges in the mySugr app, we started our own personal challenge at mySugr a few weeks ago. The goal was to avoid sugar for 6 weeks and to reduce alcohol consumption to a maximum of 1 glass per week. As it turned out, easier said than done...
Maybe some of you are wondering why would you do this to yourself?
I was inspired to do this by a friend who does this every year during Lent before Easter to get himself back into swimsuit shape before summer. Admittedly, he's a pretty vain guy, but a very nice one.
Of course, as a dietitian, I'm quickly sold on a no-sugar challenge like this, albeit for different reasons. For me, it's mostly about realigning my taste buds and breaking away from cherished, but not essential, habits like snacking after meals. Sugar is highly addictive and has many other negative effects. Daily and increased sugar consumption promotes the development of obesity, a fatty liver, insulin resistance and accelerates the aging process. So the arguments are obvious.
20 other colleagues were quickly convinced to join in the 6 weeks without sugar.
What we tried to avoid:
Sugar of any kind
Honey
maple syrup, agave syrup and other syrup
sweet drinks of any kind, even if they are natural organic apple juice
artificial sweeteners and "light" drinks sweetened with them
large quantities of dried fruit
crunchy muesli, muesli bars
ketchup and other sauces with added sugar
More than 1 drink of alcohol per week
What we wanted to use as an alternative:
Stevia for sweetening
xylitol and erythritol (to use for baking)
fresh fruit
What was easy for us?
Swapping the sugar in our morning coffee for a few drops of liquid stevia.
Snacking on nuts instead of sweets when cravings hit.
Matthias was able to create his little evening moment of indulgence with a square of extra dark chocolate (85% cacao).
Sweet drinks were swapped for mineral water and tea sweetened with stevia.
Pascal created his first sugar-free gin and tonic. His mix: gin sweetened with lime juice, mineral water and liquid stevia.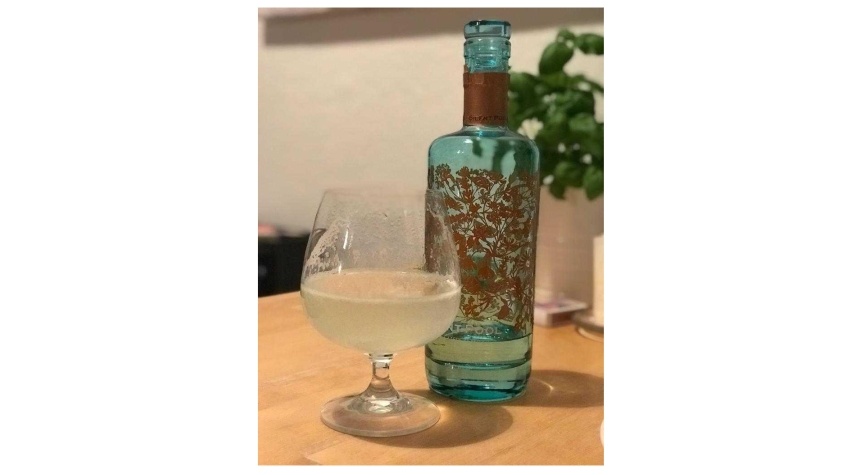 The cake fans among us created delicious treats with xylitol, erythritol or ripe bananas instead of sugar.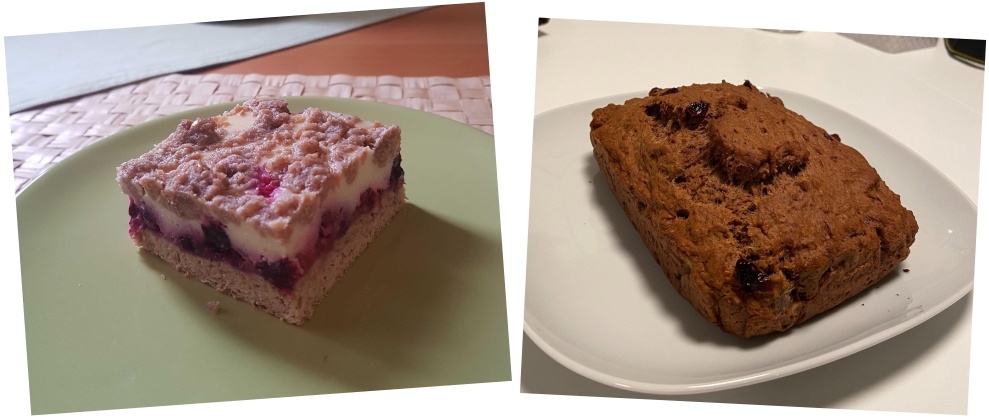 What did we find difficult?
Some colleagues said that it's especially hard when your partner doesn't join in. Sitting on the couch next to your loved ones and watching them snack is, I think, an added challenge.
Two colleagues said that it was especially hard to keep up during a period of great professional and personal stress. (Info: Stress increases the brain's need for glucose, causing some people to experience ravenous hunger, which is almost impossible to control).
Croissants or warm rolls with jam and honey were missed by some of us!
Milan found it hard to do without his beloved sweet soy-vanilla yogurt.
For Marco, shopping took longer. Products now had to be checked on the basis of their list of ingredients, and alternatives had to be found in the case of high sugar content.
Invitations and celebrations at which cake and alcohol were served were also a particularly big challenge.
What did we learn, what tips can we give?
All of us who took part would do the Challenge again. So take heart, on the whole it's a great experience!
If you want to try it, don't do it at a particularly stressful time in your life. Relieve the stress first and then master a no-sugar challenge.
Anna Maria said that next time she would be more careful not to necessarily compensate for cravings with extra large portions of something hearty. She'd rather plan for small exceptions next time.
Markus recommends: Find an ally or a small group that helps you stay motivated and where you can celebrate each other's small successes and perseverance.
In conclusion, the No Sugar Challenge did not turn us into swimsuit models. But then, that was never our goal.
Matthias summed it up nicely: The Challenge has given him the confidence and the notion that he can influence his diet through many small conscious decisions. Being more aware of the sweet temptations of everyday life from this Challenge will help us to be more mindful, not only now, but the rest of the year.
And there's one more thing we learned: respect!
Many people with Type 2 Diabetes are given the well-intentioned advice in often brief doctor-patient discussions to "just lay off the sugar and drink less alcohol". Yes, if only that were so easy...
We have just tried this for 6 weeks and have learned that there are days when it is easier and days when it is more difficult to adhere to such recommendations.
Giving up something you are used to is not easy and we have the utmost respect for all of you out there who are trying to do this day after day for years as best you can.
Our technical support is a small contribution but the real heroes are you in everyday life!
The mySugr website does not provide medical or legal advice. mySugr blog articles are not scientific articles, but intended for informational purposes only.
Medical or nutritional information on the mySugr website is not intended to replace professional medical advice, diagnosis or treatment. Always consult a physician or health care provider with any questions you may have regarding a medical condition.