The 55th annual meeting of the European Association for the Study of Diabetes (EASD) took place in Barcelona in mid-September. Every year, over 15,000 people come together for this industry expo to learn and talk about what's new in diabetes research and diabetes technologies.
Prior to the expo, mySugr and Roche co-hosted a blogger event. Almost 40 bloggers from all over the world traveled to Barcelona to learn more about the collaborative work of the two companies and to gain insight into their product development processes. The event was moderated by Ute Volkmann (Head of Communications EMEA LATAM, Roche) and Ilka Gdanietz (Global Content & Customer Engagement Manager, mySugr).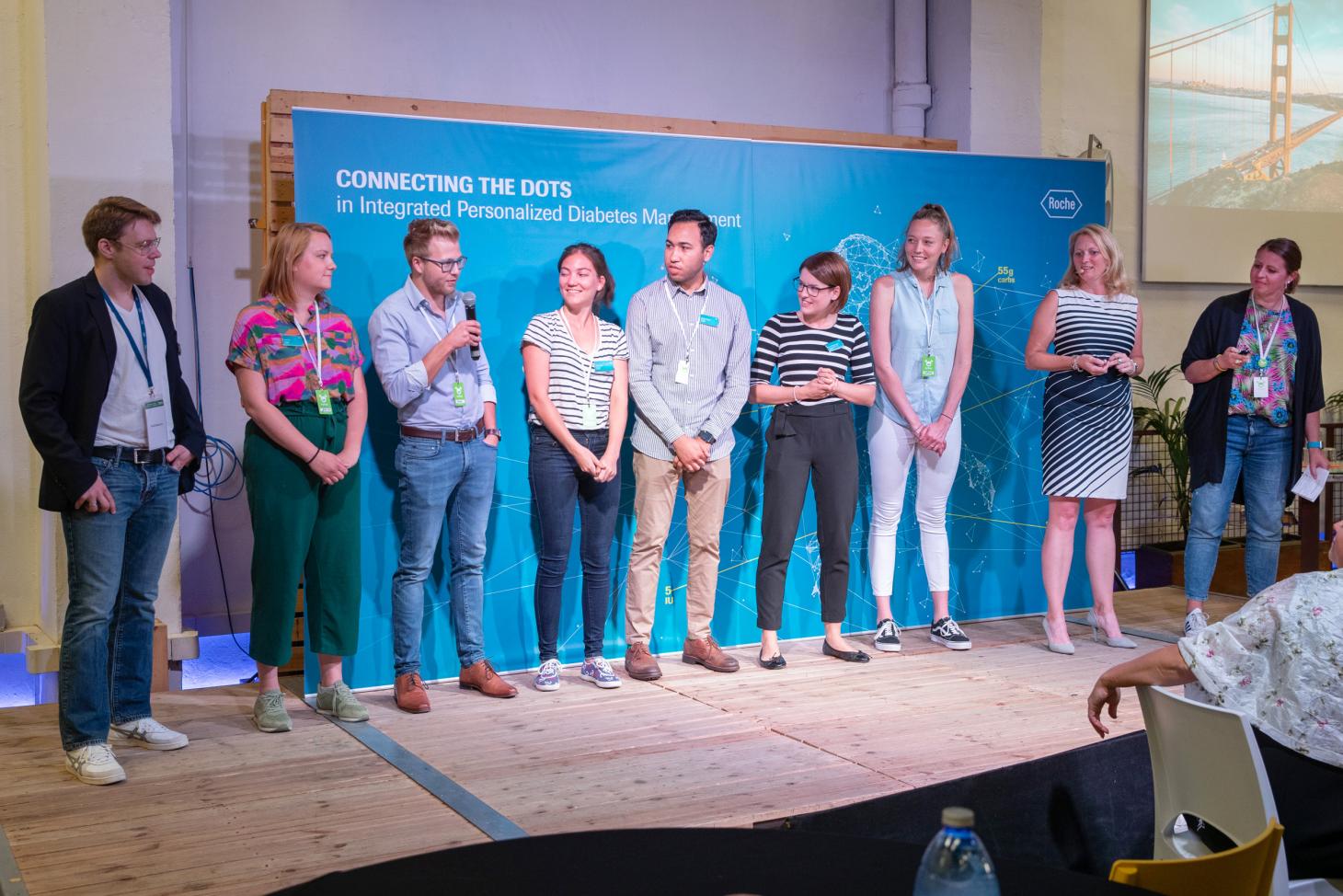 After kicking off with a get-to-know you icebreaker, mySugr Product Owner Clara and Strategy Manager Adham, together with colleagues from Roche, shared insights into just what goes into the development of a product. From conceptualizing a feature, to testing it with users, to the actual implementation: product development contains each of these (and many more!) steps. User feedback is central to this process. That is why we are working very closely with our app users to better understand what they need and want.  User opinions are decisive when it comes to developing a good product!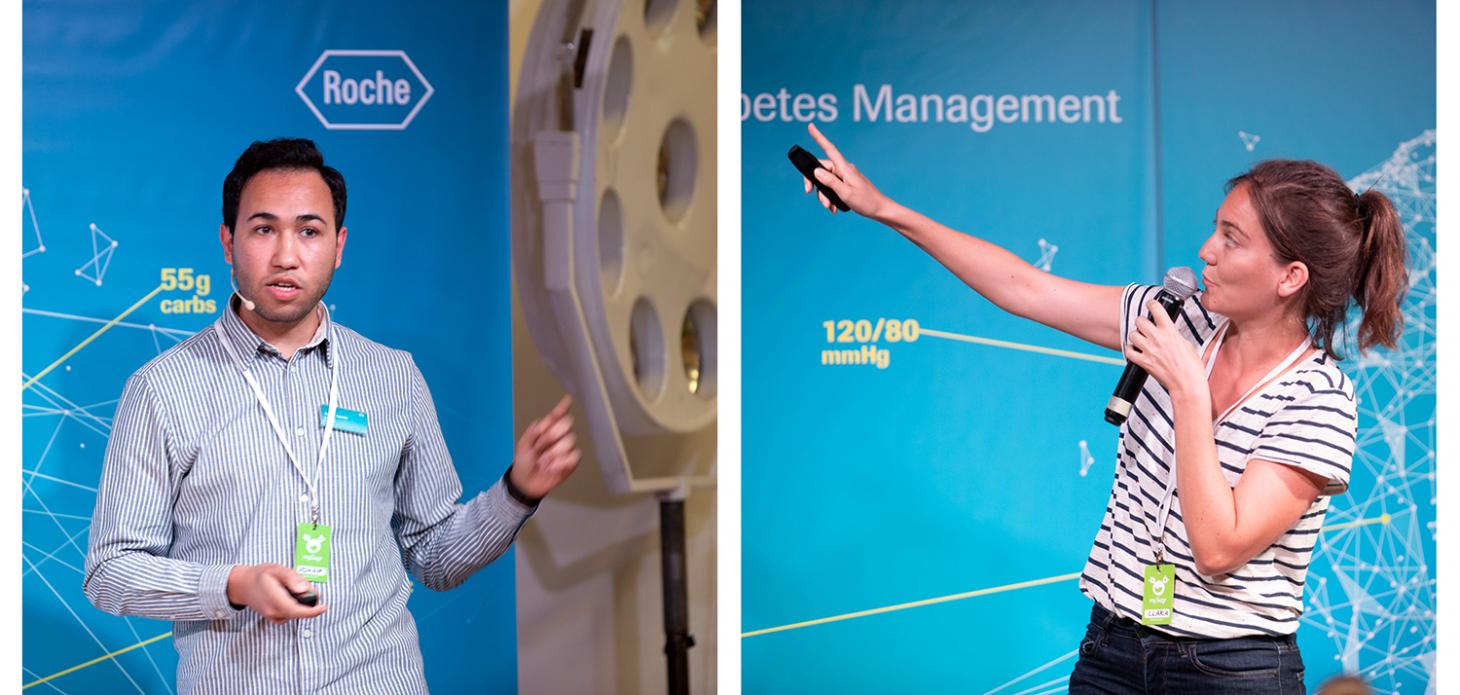 For the bloggers to even better understand what it means to be directly involved in product development as a user, we invited one of the mySugr alpha testers to Barcelona. Max shared his very personal diabetes story with attendees and gave insights into his experience with us. You want to find out what motivated him to work with mySugr and how much impact he had on a final product or feature? Read about it and find out many more cool things in the interview that we did with Max below.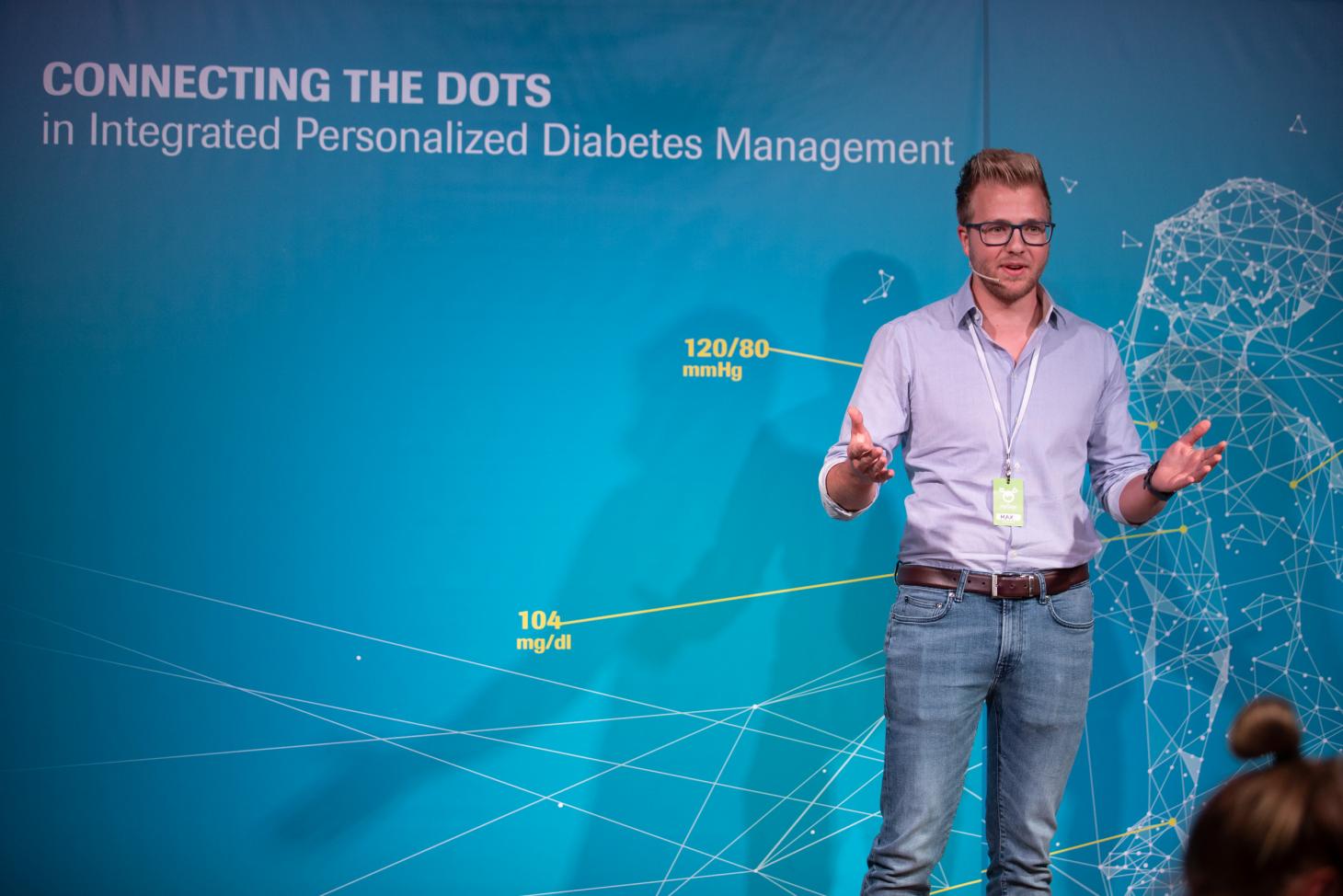 1.  Who are you, what do you do and what is your diabetes story? 
I'm Max Wageneder.  I'm 24 years old and I come from Salzburg. I've been a Type 1 diabetic since 2013.  Right now, I use a sensor and an insulin pump. I see my diabetes as a companion and try not to be held back by it in anything I do. You can live a totally normal life if you are disciplined and have stamina. I've been trying to improve the lives of others by giving a lot of feedback to app/hardware developers and the community, ever since I got diagnosed.  This way, everyone has the chance to live their best life.
2. How did you become a mySugr alpha tester? 
I joined the mySugr alpha tester program after I saw their call for testers on Facebook.  It's a lot of fun to contribute to the development of a product. Being able to give an opinion, and knowing that your input is valued, is really cool. 
3.  What does a mySugr alpha tester do?  
We test new applications for usability and logical structure. We basically let developers know about everything we notice or that comes to mind. The team then evaluates our feedback and implements changes, or redesigns the product, as needed.
4.  How much time did you invest in being part of this program?
I regularly tested the app and installed new updates. This just took me a few minutes. The extended testing depends on your availability and overall interest.  Sometimes you test more, sometimes less. The important thing is that you do test. And that you give your honest opinion.
5.  Do you feel you've made a difference to product development by being an alpha tester?
Definitely! Several times, after I'd given my feedback on something, I noticed that the next version of the app included changes that reflected my comments. 
6.  How would you describe your experience as an alpha tester? Is there anything that left a major impression on you? 
It was a great experience, personally as well as professionally. I learned how important detailed feedback is. I also learned what it is for a company to truly value its users and set customer satisfaction and customer-oriented development as their highest priority.
7. During the Roche Media & Blogger Event at EASD 2019 in Barcelona, you talked about your experience as an alpha tester. What were your impressions of that day? 
I was very impressed. The atmosphere and presentation in front of all the bloggers and people with diabetes about my experience and my story was incredible. The laidback mood of the post-meeting networking event made it so easy to get to know, and learn from, others. 
8.  What would you tell someone who's interested in the alpha tester program? 
Being an alpha tester definitely requires time, interest and the desire to improve diabetes management. You get to test an app in its first phase of development.  An app that can already simplify diabetes management. I'd strongly recommend the experience to anyone who wants to make living with diabetes easier. 
We'd like to thank Max, once again, for his valuable support as an alpha tester and for doing such an awesome job at the blogger event in Barcelona. 
The mySugr website does not provide medical or legal advice. mySugr blog articles are not scientific articles, but intended for informational purposes only.
Medical or nutritional information on the mySugr website is not intended to replace professional medical advice, diagnosis or treatment. Always consult a physician or health care provider with any questions you may have regarding a medical condition.