This is a momentous day for any startup, but for a team on a mission it's even greater. Today we're proud to announce that we're joining the Roche family to help create an open digital diabetes ecosystem that revolves entirely around people with diabetes.
An incredible journey
The mySugr idea was born in 2010. Smartphones were still quite new, the first tablets just hit the scene and the diabetes industry felt stuck in a gloomy place. We were bursting with ideas and motivated to reinvent the experience of diabetes management. It helped that two of our founders, Frank and Fredrik, live with diabetes themselves. We pinpointed the core problems we had with diabetes therapy and realized that mobile technology would play an essential role in solving these issues. We conceptualized and experimented for more than a year on what the future of diabetes therapy could look like and found a way to pursue our vision – to make diabetes suck less. Early in the process, we realized that this vision would have to start with an app that focuses on the user experience, one which simplifies the daily chores of living with diabetes, solves basic therapy problems and is fun to use. Through our research, the idea continued to blossom and in April 2012 we founded the mySugr GmbH to launch the first version of the mySugr App. Today, over one million people with diabetes trust us to help with their therapy.
Diabetes care of the future
To create the highest possible value for people with diabetes, we need to combine and integrate many different disciplines of craft and science (medical devices, mobile apps, delivery of physical goods, human coaches, big data analytics, psychology, diabetology…), venture deeply into new technologies (closed-loop, machine learning, …) and deliver the result through a clear and empowering user experience. To get there faster, we always believed in partnering with the best in the field and tried to get as many people and organizations as possible involved. A few months ago, one of our long-term partners approached us with an idea to bring mySugr to the next level and complement their new open digital strategy…
Roche & personalized healthcare
Roche, a global healthcare pioneer founded way back in 1896, fosters a culture of innovation and has continued to reinvent itself over the years. Through our long-lasting partnership, we had front-row seats to see the fresh strategy for a reinvented Roche Diabetes Care take shape. A strategy that puts those who live with diabetes and digital technology firmly in the center of their efforts. We realized right away the potential of putting mySugr into the heart of Roche Diabetes Care's new "patient-first" approach. It means that we, people with diabetes, will be in the driver's seat, supported by the global leader in diabetes therapy. We decided to embrace this responsibility and get ready for a new and exciting chapter – mySugr joins the Roche family to keep redefining diabetes therapy.
Our next chapter
So what will the future for mySugr look like? Autonomy: We remain independent – the mySugr team will still be calling the shots. We'll keep working where our passion lies: putting people with diabetes at the center of our ideas and efforts. Openness: We're still deeply committed to being an open platform. We integrate with the best medical devices and fitness trackers and give you the freedom to chose the setup you prefer most. This also includes devices which may directly compete with Roche. Growth: The mySugr team in Vienna and San Diego will need more help. We're looking for people who are motivated to help us make diabetes suck less. Research: We can focus better on exploring and developing today what we, the people with diabetes, will need tomorrow. Many exciting ideas are right in front of us. Focus: With this new financial stability, we can focus on building the best product experience, integrating all medical devices and getting more insurance companies on board to make life easier for you.
A team with a mission
Taking an idea and turning it into a company, taking it through its childhood and teens and now into adulthood is a massive undertaking. The journey we have shared so far has been amazing. For many years, we bet everything on our team, skills, endurance, and customers. It worked. Thank you. The stories we've heard and lived, the adventures we've been on. The times, both good and bad. The stupid mistakes and bets, the wise choices and random strokes of genius and idiocy. To the friends and enemies we have made. To our sons and daughters, wives and husbands, friends and colleagues, fathers and mothers, sisters and brothers, be it through DNA or through diabetes. To each and every user and fan, hater and lover. Thank you. This is just the start, let's go further.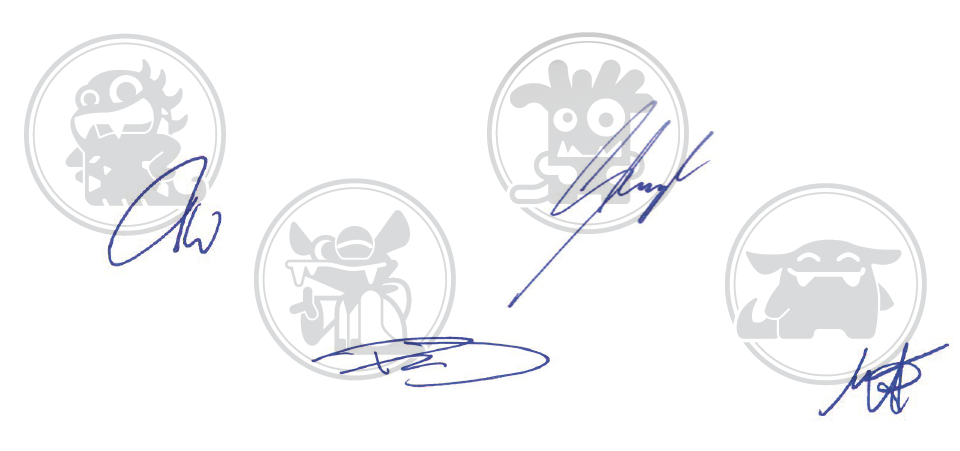 PS: Thanks to our companions on this journey – you rock. First and foremost to Hansi Hansmann, our closest mentor and a role model for all business angels. We think your skills and insights into entrepreneurship would make a great book.
Adi, for instructing the mySugr ski noobs and being merciless on bugs.
Alex, for still smiling when putting up with daily last minute changes.
Anatol, for never losing sight of the essentials and surprising us with your wall art.
Anna, our genius translator of Austrian directness to tactful US words.
Anna-Clara, for your love, understanding, patience, and humor.
Anne-Sophie, to our president of love and happiness.
Anton, for being bold when we need it – it's been a tremendous journey.
Amelie, for being my sunshine and patient when daddy is "always on phone calls".
Benno, thanks for being pragmatic and entertaining. Cheers to Wörthersee.
Bernd, for working hard beyond measure.  
Bernhard, we're still not sure if you're actually a superhuman.
Christian, from classmate to one of the primary drivers of our culture.
Christoph E., for proving one doesn't need to be loud to get shit done.
Christoph S., for offering advice and support over many years.
Clara, our driven French lady who outgrew role after role.
Daniel, for teaching some of us how to climb, your positive spirit and loyalty.
Daniel, for your constant drive to improve everything around you.
David, for being a worthy accomplice on our ui & ux crusade.
Elisangela, our quietly confident scientist and researcher.
Elliot, for being our Junior superstar.
Ezgi, for being obliging even under stress.
Felix, for your refusal to give up in regulatory matters, the wuzzler, and whirlpools.
Florian, for pushing new technologies whenever you can.
Franz, for giving advice when mySugr was only a wild idea.
Gabriel, the living proof that Germans can be fun.
Giuliana, for knowing how to cook up a storm in the Italian patisserie department.
Hadi, you truly fight for the users.
Hubert, for being our DIY guy and Barista of choice.
Ilka, for being the charming German voice of mySugr since the early days.
Ilse, for bringing your love of Swedish into our products.
Ingrid, for taking care of our D's and keeping our users safe :)
Isabelle, for your flair for French translations.
Jay, for your spirit and spicing up the teams.
Julia, for being a true woman leader. Sheryl Sandberg would be proud.
Kathi, for your endless patience, understanding, and love.
Kyle, for keeping your diplomatic spirits up within a bunch of rebels.
Lomi and Linus, for saying "Daa! Blech! Pfffs!" like you mean it.
Lotti, for understanding why dad had to spend so much time at "Monsters, Inc."
Lukas, for your perseverance, creativity and epic tank tops.  
Manu, to our jack-of-all-trades and most talented Gelataio.
Marc, for being candid and never shying away from an important discussion.
Maria, for possessing a Nordic calm beyond your years!
Marije, for being a rebel against skin cancer and your fantastic Dutch writing.
Marko, for reminding us that code should be beautiful.
Marlis, for being our first employee and your unshakeable loyalty.  
Matthias, for bringing finesse, accuracy & lots of charm into our user experience.
Meli, for being an unstoppable force when shit needs to get done.
Mette, for whipping the office into shape and serving up perfect Danish translations.
Michèle, for your mind-boggling diabetes competence.
Miguel, for showing us that everything is possible, after all, why not?
Miren, for charming all of us with your positive energy and sunny disposition.
Mirja, for being our efficient Finnish translator who never needs reminding.
Nadine, for your ability to roll with every user.
Niki, for all your love and unshakeable support over many years.
Oliver, for never being short of a great idea.
Patrick, for building the rock solid foundation for everyone else.
Peter, Paul & Lukas P., for always being there for us, no matter what.
Philipp, for being a builder not just of code, but also of culture.
Roland, for your impressive perseverance and superhuman calmness.
Ronja, you already hold my robber-heart in the palm of your small hands.
Sara, for the love and never ending support – wherever we are.
Sarah, for outdoing yourself constantly.
Sarah K., for your technical prowess and southern caregiving spirit.
Scott, for always striving to bring the best out of everybody around you.
Sophie, for your attention to detail and British humor.
Tobias, for rocking every graphic discipline imaginable.
Verena, for always being candid, fearless, and eager to learn something new.  
Wiktoria, for being reliable, always cheerful and rocking our Polish writing.
The mySugr website does not provide medical or legal advice. mySugr blog articles are not scientific articles, but intended for informational purposes only.
Medical or nutritional information on the mySugr website is not intended to replace professional medical advice, diagnosis or treatment. Always consult a physician or health care provider with any questions you may have regarding a medical condition.