I'm living the dream! I work side by side with my husband writing Diabetes Strong, a website and community for people living with diabetes who want to be active and healthy.
This is not my first career, but it's most definitely the most rewarding, not only because I live with diabetes myself but because of everyone who has reached out to me to let me know that Diabetes Strong has made a difference in their lives.
My diagnosis story
I was diagnosed with Type 1 diabetes in 1997 (Oh my gosh, that's 20 years ago!!) right out of high school. It wasn't a super dramatic diagnosis, so no coma or extreme weight loss. I did show several of the usual symptoms though, like extreme thirst, frequent urination, and feeling deathly tired all the time. I think the sleepiness was the worst; I fell asleep at work more than once. Looking back, it's incredible that I didn't notice the symptoms earlier, but I guess you get used to even extreme behavior like that very quickly. My family ultimately started to take notice and urged me to see a doctor. I went to my PCP and it only took a simple finger prick to diagnose my diabetes. He sent me home and I was completely freaked out. I'd never met anybody with diabetes, didn't know what it was and basically thought I'd been handed a death sentence.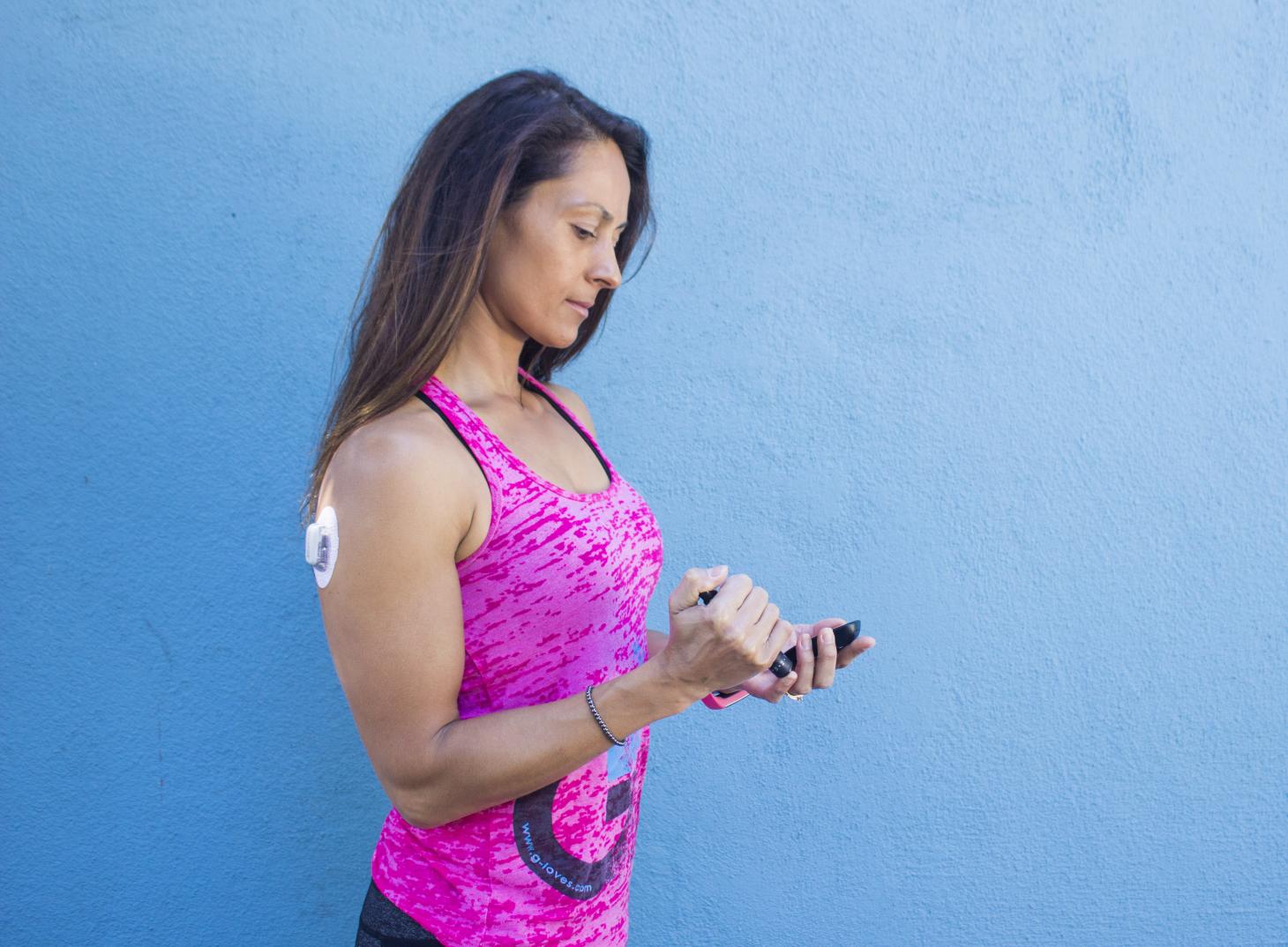 Luckily, my mom is a nurse and could calm me down and explain the basics. She also went with me to Steno Diabetes Center, the closest diabetes center to where I lived in Denmark, where I got my initial diabetes training. At Steno, I was paired with Lotte, a diabetes nurse, and I attribute a lot of my attitude towards my diabetes to her. She told me to never let my diabetes hold me back or in any way limit how I live my life. She was also the one supporting me in backpacking through India for 3 months less than a year after my diagnosis. And that's how I've continued to live my life, with diabetes in the background and my ambitions and life goals right front and center!
How Diabetes Strong came to life
My husband and I moved to Santa Monica, California in 2009 to pursue corporate careers. As I immersed myself into corporate America, I also got really into the local fitness culture. I kept seeing all these strong fit women around me and decided that this was what I wanted for myself.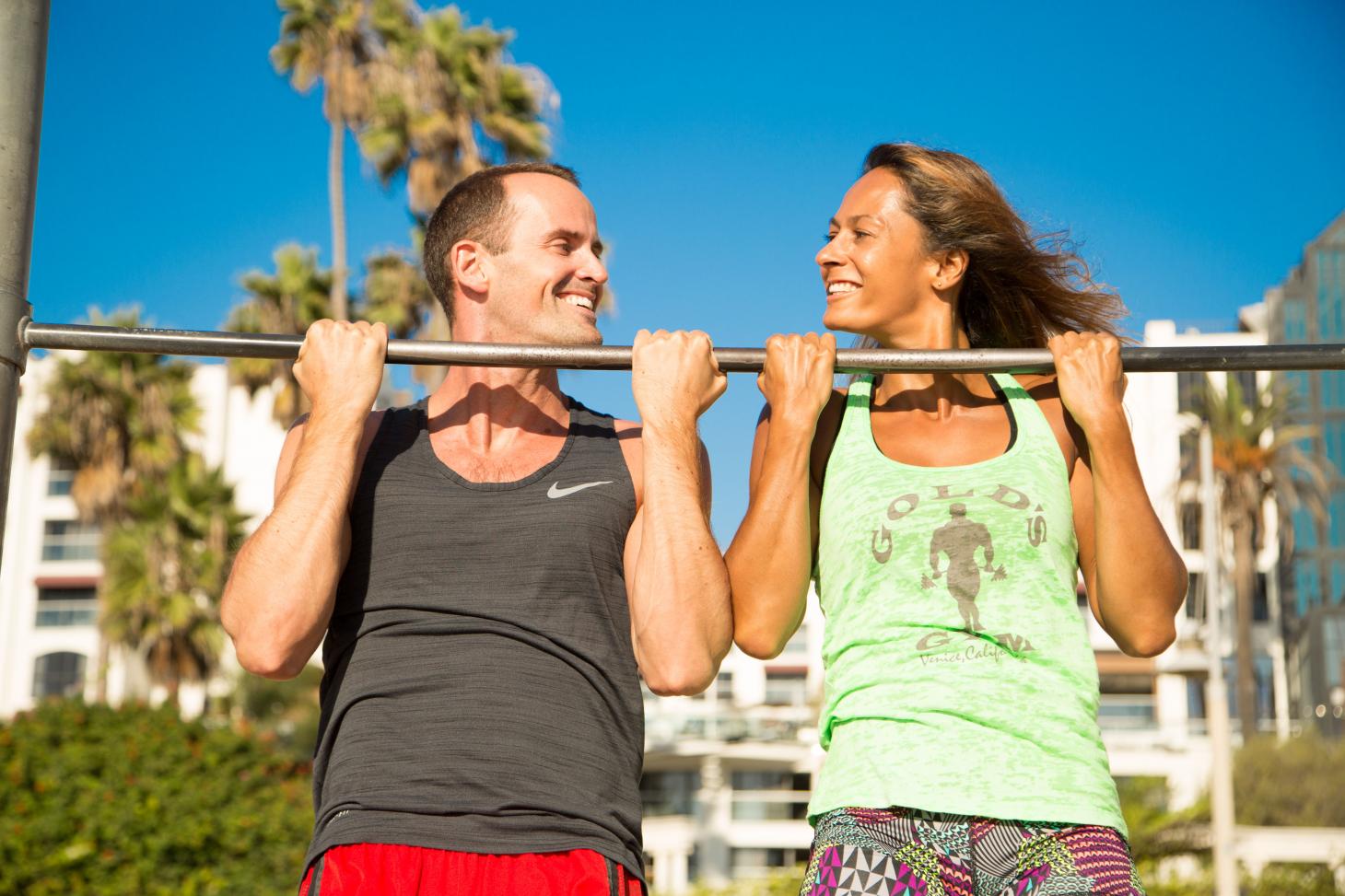 I've always been active, but nothing like this. California brought out the fitness fan in me. I'm very structured and analytical, so as I progressed in my fitness journey, I wanted to optimize my diabetes care as well, and make sure that my diabetes and fitness goals were aligned. So I looked online and in the scientific literature, but I didn't really find the resources I was looking for. There are some resources on running and biking, but my love was resistance training, and the available information didn't help me very much.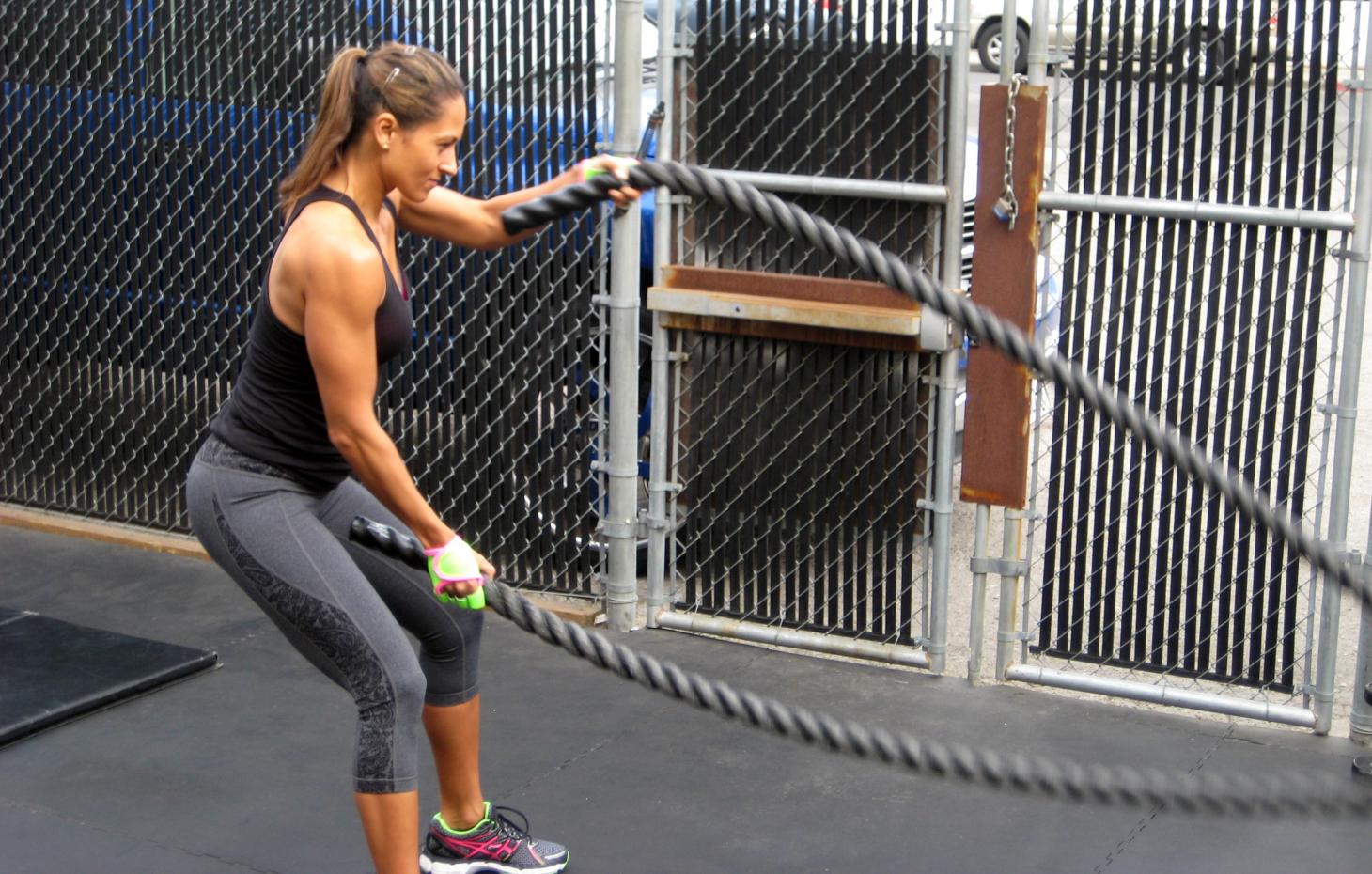 So I decided to create and document this knowledge myself! My approach was simple; I would write down everything I did and only change 1-2 variables at a time so I could see exactly how each variable affected my blood sugar. I would track what food I ate, my workouts, the time of day of workouts, insulin doses, high and low blood sugars, etc. I tracked anything and everything that might be relevant to my diabetes management. I had mentally prepared myself for a long process, so I was surprised when I started to see the first clear patterns after just a week. After a month, I had completely changed my routine for food and insulin around workouts, and I felt more in control of my diabetes than ever before.
This was also when I started documenting my findings online. My initial idea was not to build a big diabetes and health website, but rather just to share my knowledge with whoever was interested. No one should have to do this alone or feel like they are fighting a battle every time they try to exercise! I also started posting my diabetes meal plans and healthy recipes because my readers always wanted to know about my diet.
Where Diabetes Strong is now
TheFitBlog has grown to be a website with over 100,000 monthly visitors and a large Facebook community. It's no longer just my own stories and experiences, but also articles from some of the leading diabetes experts. We have posts about everything from how to lose weight with diabetes to how to make the best healthy stuffed chicken breast. We also host our very popular Fit with Diabetes challenges three times per year. They are online 4-week events where a team of top diabetes experts and I take people through the most important things they need to know about diabetes and exercise, healthy nutrition, and how to deal with the mental and emotional aspects of diabetes.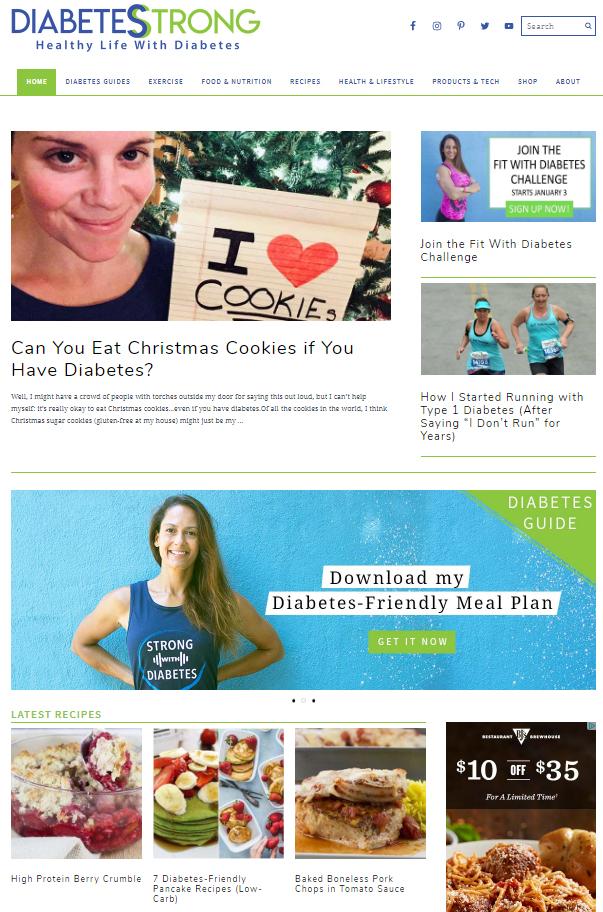 I really hope that you will come visit me on Diabetes Strong. My motto is that "there is nothing you can't do with diabetes if you have access to the right tools and treatment" and that's the message I am trying to share with the world!