Diabetes can affect your mental health. It's enough to make you either shut down and deny it completely, or feel completely overwhelmed. Especially right after your diagnosis. It's not always easy to come to terms with the thought of having to live with it for the rest of your life. On average, people with diabetes struggle with depression or mental health issues about twice as often as people without diabetes.¹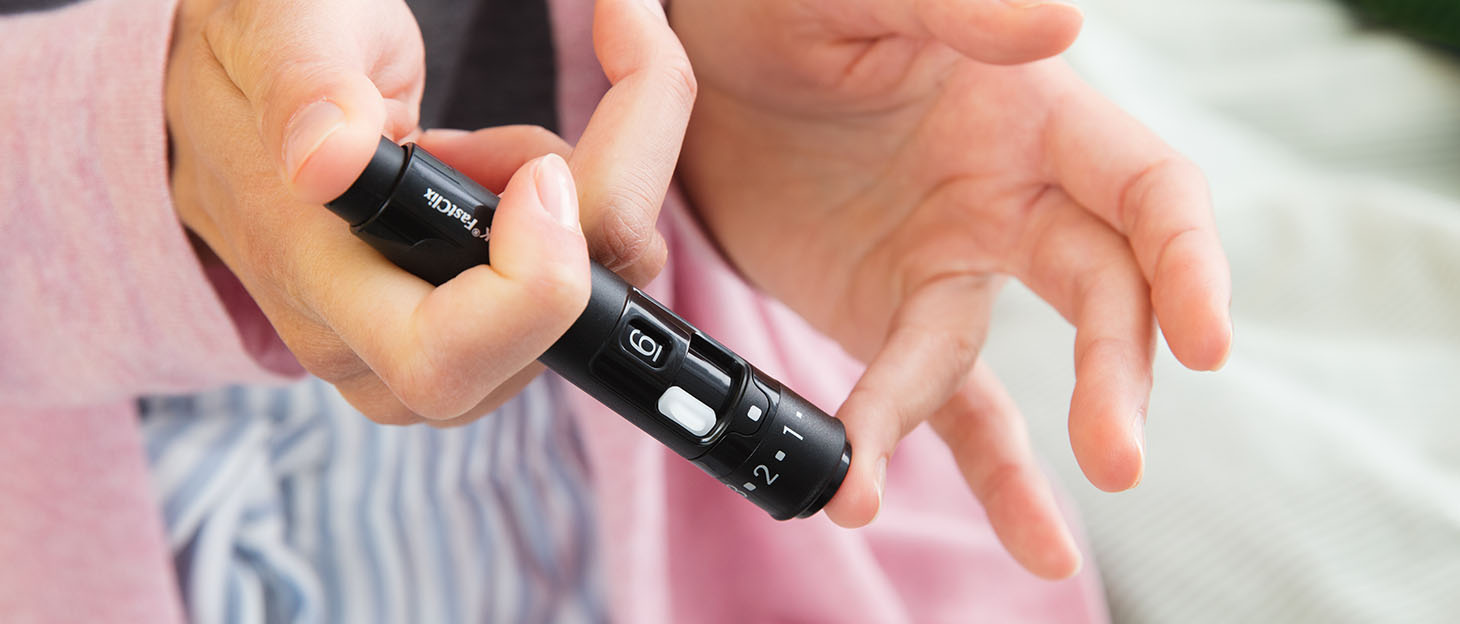 1. Don't let diabetes be your life! 
Diabetes is a full-time job. It's with you throughout the whole day and you're responsible for managing as best as you can. 
Even though diabetes is a big part of your life, you can find ways to fit diabetes into your life and not the other way around - fitting your life into diabetes.  
You shouldn't feel restricted but continue living your dreams and pursuing your goals without limits or excuses instead!
2. Don't try to control everything! 
Everyone has good days and bad days. Likewise, small fluctuations in your blood sugar levels are also perfectly normal. Even though regular blood glucose monitoring is part of your daily routine, you shouldn't go crazy about it. 
If you notice that your thoughts about diabetes are getting out of hand, it's time for a change. It's definitely not necessary to stress out by meticulously writing down every single value. 
With the help of new technologies, you can outsource parts of your daily routine, like checking your blood glucose level, to apps and connected meters. 
This can make your daily life easier and give you more time for things you enjoy. 
3. See the positive effects! 
Over time, you'll gain a lot of experience about how your body reacts to foods, events, and situations. It becomes easier and easier to evaluate your body's signals and to react appropriately. 
Recognizing the medical connections between nutrition, activity and your own body can give you confidence. 
It requires a lot of discipline, determination, and the ability to multi-task in order to master the everyday challenges of living well with diabetes. 
This gives you the feeling of managing your diabetes well and you live life in a stronger and more self-confident way. 
4. Find your motivation! 
You'll feel happier when your body and mind are in harmony. This makes it even more important and motivating to stick with your therapy.
By continuing to pursue your hobbies, you can stay physically and mentally fit.
Find something that brings you special joy and it will be easier for you to reach your goals! 
5. Exchange your experiences with other people with diabetes! 
Who might understand your problems better than someone facing similar problems? 
Connecting with others who also live with diabetes can be informative and helpful. It's interesting to see how other people deal with their diabetes and exchange what kind of experiences they have.
Oftentimes, you'll learn new ways to solve a problem you're dealing with. Meeting other people with diabetes can often lead to friendships for life. 
If you have the impression that diabetes is affecting your mental health, don't hesitate to confide in someone. It's important to know that you are not alone in this. Friends, family and other people living with diabetes are there for you and will help you live a full and happy life with diabetes. 
Additionally, there are numerous psychological counseling services especially for people with diabetes which can be found online or with the help of your doctor.
All of the information in this article is based on the following sources:
1. Bădescu, S.V., Tătaru, C., Kobylinska, L., Georgescu, E.L., Zahiu, D.M., Zăgrean, A.M., Zăgrean, L., 2016. The association between Diabetes mellitus and Depression. Journal of Medicine and Life. [online] Available at:

https://www.ncbi.nlm.nih.gov/pmc/articles/PMC4863499/

.
The mySugr website does not provide medical or legal advice. mySugr blog articles are not scientific articles, but intended for informational purposes only.
Medical or nutritional information on the mySugr website is not intended to replace professional medical advice, diagnosis or treatment. Always consult a physician or health care provider with any questions you may have regarding a medical condition.